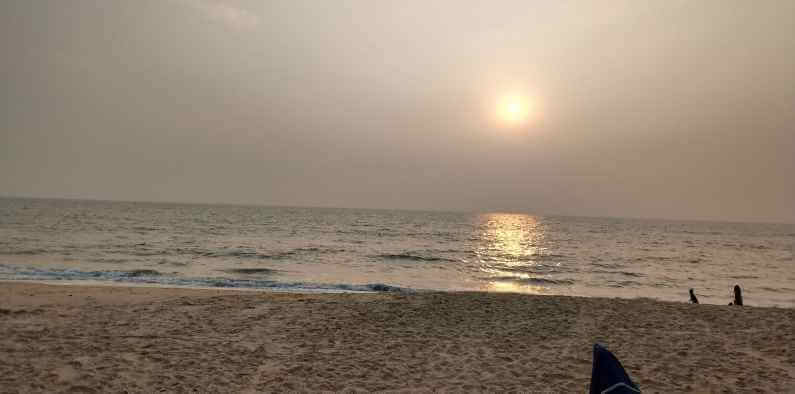 Best 6 Flavourable Restaurants in Koduvally
Written by Ayisha Rana Tuesday, November 01 2022
Eating out is one of the best ways to get away from the stress of your life.
When you are at the restaurants, you can live your life and think about the tasty food you will eat.
I've been lucky enough to eat at some amazing restaurants, and I thought it was time to share some of my favorites with you all. Whether you're looking for a quiet romantic dinner or a night out with friends, these restaurants will definitely not disappoint.
Koduvally is a major municipal town in the Kozhikode district known as the city of gold. Located on the Calicut-Wayanad National Highway 212, this spot is 22 km northeast of Kozhikode city.
Here is a list of 5 excellent restaurants in Koduvally that I suggest you visit when you are at Koduvally.
I hope you'll be as happy as I am when you visit these restaurants!
6 Best Restaurants in Koduvally
Image Credits: Serjas Muhammed
1. Arabian Majlis Koduvally
One of the best arabian restaurants in Koduvally, Calicut. Arabian Dishes were familiarly on display.
We can choose the dishes from the display near the cash counter. The best mandhi in Koduvally, pepper chicken mandhi, is their signature item. 
The interior and the foods they serve are delicious. They have a unique taste, especially beef mandi, and their alfahms and mazbi are palatable. 
The servers are attentive, and they have a peaceful ambience. Parking is available for 4-6 cars.
I recommend this to anyone who wants to have some tasty food, especially mandhi if you're around Koduvally. 
One of the best-fried chicken available in this koduvally restaurant. Good quality and has reasonable pricing as well.
Their other stores must have to learn more from them. Really, it is yummy, as its name suggests. 
If you're looking for some non-spicy, fried chicken deliciousness, this restaurant is a great choice!
 I wish they had spicier fried chicken and coleslaw on their menu. 
They provide delicious fried chicken of the utmost quality and taste, and that too at an affordable price. The distinct taste makes their fried chicken unique, but the best part is that their chicken pieces are small compared to KFC or chicking. 
It has a very nice parking area.I was really impressed with the staff at this restauarant. They were all so polite and accommodating. The pricing was also very reasonable, which was a nice surprise.
Overall, I had a great experience and would definitely recommend this one to others.
3. Foodkey the Restaurant 
Undoubtedly one of the best restaurants in koduvally, It looks beautiful from the outside and inside.
Clean and tidy dining spaces, washrooms and toilets were also good. They have Chinese, Arabic & Indian cuisines. 
Even though it looks like an expensive restaurant, the pricing is very reasonable. Chicken biriyani was 170rs with a perfect portion, and the taste was good. Veg meals cost 80rs which was also very reasonable for the food they serve. 
The staff was also very pleasing and well-behaved.
There is an ample amount of car parking space available. 
Would definitely rate it as one of the best restaurant in koduvally town.
Image Credits: Isham Maya
An excellent dining option at the heart of Koduvally town.
Menu choices are plenty. Moreover, the chefs and serving staff are unique in their attitudes and skills. 
A minimal set-up to get together for families and friends. Nice ambience and too spacious inside.
They serve special juices and snacks. You will never find any other destination this impressive in koduvally for Chinese delicacies and soups.
I recommend trying their Hasan mathaar shawarma, Bul Bul Pizza, Nuggets, and Coffee. They will open up until midnight. Take away also offering. 
They have a perfect ambience. The only problem is that there is no parking facility at this restaurant. This can be an inconvenience for customers who are coming to dine in, and it may cause them to choose another establishment that does have parking available.
Image Credits: Royal Bakes
This bakery provide both services like bakery and restaurant food items.
They keep the restaurant neat and clean which provides AC or Non AC rooms, you can choose as your need.
They have an exquisite collection of modern & traditional items. The cool coffee bar is a mini restaurant which offers a host of items like Tea, coffee, different juices, snacks, shawarma, manthi, Alfaham, etc. The yummy food of mine is mainly Alfahm, served here is really excellent. 
The infrastructure is pretty good. Moreover, the whole team is responsible for preparing healthy and hygienic food. This place also has good parking space.
Everyone must visit this store at least once. 
Image Credits: Vivek Koduvally
6. New Plaza Restaurant in Koduvally
New plaza restaurant koduvally, I think this Koduvally restaurant is a perfect option for anyone looking for good food, cleanliness, and helpful staff. 
The first thing that caught my eye was that the place was very well-lit. An extensive menu featured all sorts of food, from grilled and fried items to a variety of biryanis. 
My favourite was the chicken biriyani, which was flavorful and moist, and the staff were amiable and helpful. 
The restaurant is open from 8am to 11pm, and It was a good experience for me, and I think you won't be disappointed if you decide to eat here!  
Guys, what do you think about the restaurants in douvally after knowing their savours? 
Visit those restaurants and let us know your feedback in comments.
Koduvally is more admired by tourists and local people as well. 
And it is a great place to explore after a delicious meal from the best estaurants in Koduvally.
One popular spot is the 'Vennakkad Hanging Bridge', one of the famous places listed under bridge in Kozhikode. 
Wait dears,
Read about these restaurants and snack recipe too, if you plan to visit or planning to try some snacks. 
If you're looking for more restaurant reviews, follow my Kerala food.
At my kerala food, we pride ourselves on staying ahead of the curve when it comes to food trends.
You can trust that we'll keep you updated on the latest and greatest restaurants in kerala that you can visit and enjoy delicious foods with your friends and family. 
So comment your feedbacks.
See you…