10 Delectable Best Restaurants in Malappuram to Explore Today
Written by Ayshath Nasreena Sunday, January 01 2023
Hello there! 
Hoping you all are doing well! 
We are again here to help you to choose the best! 
The best restaurants and cafes are located in and out of Malappuram town. 
Nowadays, people choose to have food outside the home, which is not only 
tasty but also with a good ambiance and great services. 
So to match your demands we have chosen the top ones for you! 
Just go through these categories, and you can choose what you yearn for!
Non-Veg Restaurants in Malappuram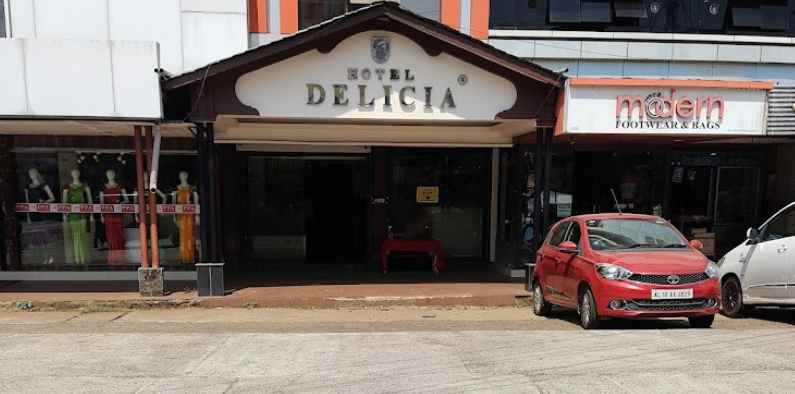 Image Credits: Ameer Badushah T
Hotel delicia is a multi-cuisine restaurant with a clean, contemporary dining room, as well as catering services. 
We can say Delicia is an all-rounder with its menu as they serve tandoori Chicken, veg meals, Kunafa, fish mango curry, Broasted Chicken, Chicken Biriyani, Beef Biriyani, Thai Chicken, Butter Chicken, Spring Chicken, Beef ribs, Poti irachi, Alfam, Chicken fried rice, Seafood, Idiyappam, Appam they provide one of the best services which left a good impression on the customers.
The hotel is located in the Delicia complex bus stand road, near Municipal, Down hill, Malappuram.
 The hotel offers takeaway services. The hotel provides affordable foods that fill your heart and tummy same time.
For quick service and tasty food, visit Delicia once! 
Image Credits: Sarath Chandran
2. Airlines Celestial Family Restaurant
A late-night explorer! 
One of the finest and best restaurants in Malappuram, which is rich in taste and ambiance. The restaurant is located in Kizhakkethala jn, Malappuram.
Also, they offer a takeaway facility that includes the dishes Butter naan, Chicken biriyani, Mutton raam, Elaneer Payasam, Beef Biriyani, Chinese Fried Chicken, Chicken 65, Electric lime juice, Mutton biriyani, Appam, Fish Mango, Malabari grilled chicken, chicken crackers, Alfahm chicken, Beef kondattam, Chicken tikka, Electric lemonande, Fish grill, Beef ribs, Fried rice chicken. 
Ufff..! soo many options to choose from, right? 
Airline's restaurant provides the best service with high-quality and maintained staff and also the food is highly appreciated and loved by the people of Malappuram.
Moreover, the Restaurant provides a Feeding room and prayer room which most travelers look after while choosing a restaurant. 
The restaurant is children-friendly with special arrangements like a special chair for children so you don't need to worry about handling kids. 
So if you are passing through, don't skip this restaurant and enjoy the best food!
Veg Restaurant in Malappuram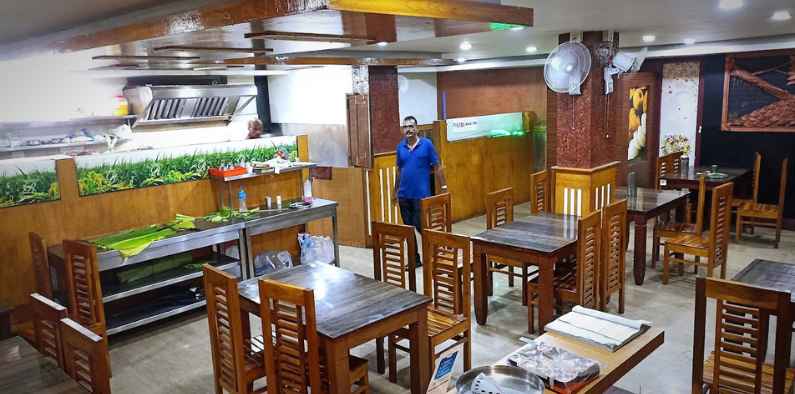 Image Credits: Abdul Azeez
Hotel Aaryas is a pure veg restaurant which is placed on Kozhikode-Palakkad highway, Varangode, downhill, Malappuram.
Are got tired of the same Non-veg foods?
Let's give our body some healthy food now, but at the same time, we need the best. And if you are a pure vegan, Aaryas is the best one for you. 
Aaryas provides some of the best veg food in town.
The dishes on their list are, Masala dosa, Poori, Ghee roast, veg meals, veg biriyani,uzhunnu Vada, Idli/appam, vegetable curry and Fresh juices.
Aaryas have some good foods with reasonable prices and services. 
If you crave some veg food, get into Aryaas once!
Chinese Restaurant in Malappuram
Image Credits: Fahid ali khan
4. Tandoor Hut Restaurant
A decent restaurant to dine in. The restaurant is located opposite the Indian oil petrol pump, Kizhakkethala, Downhill, Malappuram. 
The cuisines are no limits to Chinese but also North Indian which includes Chicken Biriyani, Tandoor chicken, Gopi Manchurian, Schezwan Fried Rice Chicken, Rumali roti, Chicken Alfahm, tandoori Chicken pizza, Chicken lollipop, Afghan manti, Soup, Fried rice chicken, Hyderabadi chicken,broast, and many more. 
Many of the audience have praised the restaurant for the best experience ever though the restaurant is not fancy one.
Even if you are at midnight and searching for some real foods, just after tandoori hut, which won't make you disappointed.
Both dine-in and drive through the facility is available.
Arabic Restaurant in Malappuram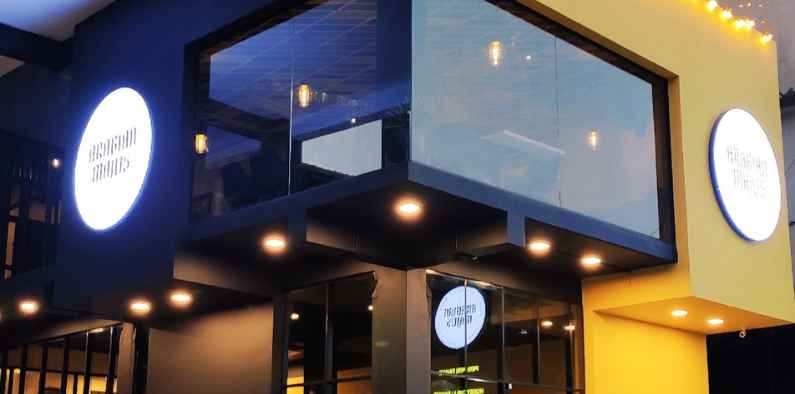 Image Credits: Arabian Majlis
The best of the best! 
Arabian Majlis is just a heavy treat with great classic Arabian rice dishes and Yemeni-style grilled meat. 
They have both dine-in and drive-through facilities. They are popular for the dishes like Mandi rice with Beef Ribs, Perperi Mazbi, Beef manti, honey chilli faham,Peri peri alfahm, Grilled Fish, Beef Mutton manti, Kuzhimanti, Goat steak.
Wow! Mouth-watering just even reading the dish name, right? 
Many of their customers are fond of their way of treating the customers impresses a lot. 
They have a great ambiance and a customer-friendly dining experience to offer. 
The restaurant is located near Thurakkal Bapputty Bypass Road, Thurakkal, manjeri. 
You can have the food for dinner and lunch if you are planning a good time with your families or a hangout with your friends, you can choose Arabian majlis without any doubt.
Don't wait anymore;  make your hearty way to Arabian majlis and have some Arabian treats with your loved ones! 
Restaurants in Malappuram Town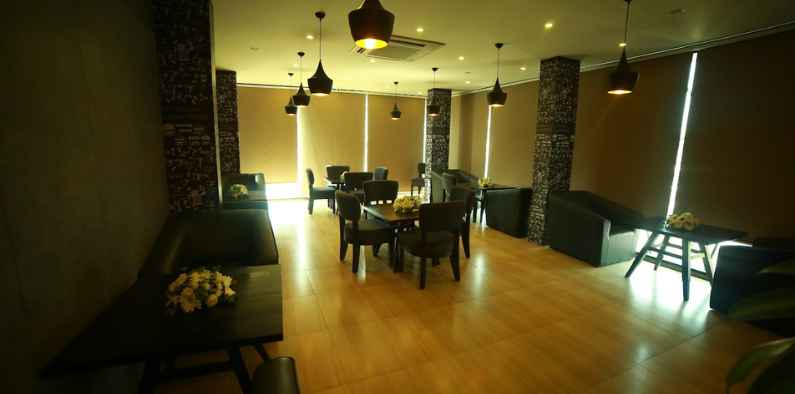 Image Credits: Mazali Restaurant
Malappuram's Favourite! 
The top restaurant in Perunthalmana,Malappuram! 
Best in classic regional specialties, including seafood and grilled meats, served in a laid-back eatery which is Tandoori Chicken, Chicken Biriyani, Chicken Madhooth, clay-baked chicken, mutton soup, Alfahm and tandoori, pure veg meal, Fish Fry, Chicken Noodles,malhooth rice, Crispy Chicken, French Fries, Chicken broasts, Chapatti, Manti, Fish pollichath, Schezwan Al fahm, Gopi Manchurian, Fish Mugli. 
This is one of the best non-veg Dining site in Perunthalmana. 
They have the facility of Parking and the location of the restaurant is more convenient from the main road is that is one of the plus points that Mazali has!
They are best in a dine-in facility with the great ambiance, which also includes the rooftop fixes your mood and can enjoy your best time with your people around.
At the same time, they have a takeaway facility too.
Most of the time You can feel rushed there, but also the best option for you to choose for good food!
The working of the restaurant is from 11 am to 12 am.
Time can vary from some season. They even cooperate with online food delivery agencies, which are easily accessible.
If you are passing through mazali, just go for it! Because it is worth it! 
Image Credits: Joson T Xavier
No need for an Introduction! 
KFC is everyone's favorite! 
And people over Malappuram, you are blessed with some real taste of Fried 
Chicken which is from the real KFC outlet located in No 19/425 A&B, Ground Floor, HITON tower Calicut road, near Byepass, Junction, Perinthalmanna.
As you all know, they are best with Spicy Zinger, Broasted Chicken, All chicken burger, French Fries, Zinger box, Hot Chicken Winas, 
Popcorn, Tandoori Chicken Burger, Chicken Fries with Cheese, Fried Chicken Sandwich, Smoked chicken, Zinger Burger Combo, 
Burger with Pepsi and the Main 'KFC Chicken'. 
They have the best qualities which are very rare to see in others it is Good for watching sport Spot, LGBTQ + friendly, and mainly, they are identified as women-owned.
"KFC is a globally quick service restaurant with a rich decades-long history of success and innovation"- KFC itself made this clear and familiar to the audience.
When comes to service is quite quick, and the staffs are friendly too. It starts on service from 12 pm to 11 pm. You can get more information and you can find a table on their online website online kfc.co.in 
For some finger-licking dishes, visit the outlet soon!
Image Credits:Planet Cafe Malappuram
One of the best cafes in Malappuram is situated on downhill Varangode road, Malappuram.
The cafe is mainly known for its cuisine like Sizzling Brownie, Cakes, Burgers, Cafe cortado, Club Sandwich, Irish Coffee, Sizzling Donut, BBQ Chicken Pizza, Green Apple Marqarita, Mozerlla Chicken Wrap, Cheese Chicken Fries, Almond Brownie, Simple Chicken Sandwich, Crab Croquettes.
The cafe is best for casual talks, small gatherings, or meetings.
They have a very good. The ambiance and the service they provide are appreciatable.
The cafe is suited away from the traffic, which is convenient for parking too.
They have a wifi facility and fast service. 
The food presentation is very attractive. They have the best cake and brownies in the town. 
The quality of the food is amazing. They also arrange Birthday celebration spots with nice wall arts according to your choice. 
However, the Planet Cafe is must visit one in Malappuram!
Image Credits: Shebin Mustafa
The cafe downhill, Malappuram, is one of the best in the town. Mocca cafe is best for dining and takeaway services. 
They are in service from 9 am to 10 pm .on occasional days timing can be e differ. They serve Burger with Cheese, Burgers of Chicken veg beef, nuggets, fries, french fries, Porrota sandwiches, sweet sandwich, shawarma, Hotdog and the various combination of fresh juices, chocolate with juice, lassi, and yummy and fresh cakes and pastries with affordable prices.
The prices can vary on the flavor you choose. The main attraction of choosing cakes from Mocca cafe is they prepare it within 2 hours. The pastries are just more than awesome. You can order food online through some prominent delivery platforms. 
Mocca cafe is one of the best spots to choose for an outing with friends and family to chill out.
Good food and nice ambience.
Mocca is the best! 
Image Credits: Akhil Dinesh
Varieties of Pizza with affordable price. The menu includes Pizza Tandoori Chicken Pizza, Pizza Mexicana, and many more. 
You can have some supreme Pizza here. 
They have delivery available within 3 km. And the Dine-in facility is available. The outlet is located in Varangode, Downhill, Malappuram. 
It is a friendly outlet. 
You can place your order online through Delivery platforms.
 The working time is from 12 pm – 12 am. 
The Nice Pizza Outlet in Malappuram!
So here we presented some of the best restaurants in Malappuram which is inside and outside the proper Malappuram.
Malappuram is blessed with some of the best restaurants and cafes which you can rely on to spend some good, happy, and quality time with your friends.
We have picked the best from all the restaurants and cafes by providing information about the menu, and facilities they have.
Malappuram is a great place to explore some of them are Kottakkunnu, Mini Ootty, Alathiyoor Hanuman Temple, Nedumkayam etc..
We hope that you will have a great time and find this piece of information useful and helpful. 
If you're looking for more restaurant reviews, make sure to follow mykeralafood. We'll be sure to keep you updated on the latest and greatest food trends.
Thank you for reading through us!