16 Best Restaurants in Kochi You Have To Try
Written by Ayshath Nasreena Monday, February 13 2023
Capital City! 
Kochi Here! 
Known as 'The Queen of Arabian Sea.' Altogether, Kerala is blessed with Kochi 
and incredibly blessed with everything around it! When it's about food, we can 
always say that Keralites are great foodies and food makers without any doubt! 
So when we talk about a city like Kochi, there is much more to serve and 
taste as the cuisine doesn't adjust to Kerala food, but also the food worldwide.
It is damn sure that you are gonna explore many more than you expected 
about foods and restaurants in Kochi through us! 
Let's get started, then!
Non-Vegetarian Restaurants in Kochi
Image Credits: Barbeque Nation in Kochi
1. Barbeque Nation in Kochi
All in All!
Barbeque Nation in Kochi is a restaurant on the 6th Floor of the Imperial Trade Center, Mahatma Gandhi Rd, Kacheripady, Ernakulam, one of India's most successful casual dining restaurant chains.
As we mentioned earlier, the restaurant is in all packages for the cuisines, tastes, and everything they Provide!
They have 70 + delicious dishes on the menu, which includes starters of vegetables and non-vegetables, which include Tandoori grilled paneer, Softy Masticate, Soya, charcoal grilled pineapple, Assorted grill, Fried exotic with patty, cajume Spice potato, crispy masala corn, Palak chaat, steamed and flamed mushroom.
In non-veg, the menu is expanded to Marinated grilled prawns, Succulent lamp seekh, salacious chicken tikka, Flamed grilled Basa, Tender Tandoori Tangri and Roasted wings. Counters of the Pasta chart and their non-veg items soups of veg and non-veg.
The main dishes of Barbecue Nation Kochi are paneer butter masala, Kashmiri Tadka Aloo, Dal Makhani, Mitti Papad ke sabji, gobi Manchurian, Veg Dum Biryani Rice, Butter tossed HakkaNoodles, Steamed rice, and category of non-veg Rajasthani Lal mass, Kerala style fish biryani comma gadha masala chicken dum biryani.
As bread, they have plain butter Nan, plain butter roti, and Kulcha.
To accompany the above dishes, you can choose vegetable Rajtha, plain curry or curd rice, fried, grilled green chili, roasted papad, lemon wedges, green chili pickle, pickled onions, mixed pickles, and seasonal pickles.
S4 salads have multiple options: leafy salad, mixed fruit salad, Russian salad, pasta salad, green salad, and peanut potato chaat.
And when it is time to choose the desert now, worries! You still have so much to choose from as Youan or Continental.
You can choose from Indian dishes: Gulab Jamun, Payasam, Khe: Gulaba Phirni, Shahi Tukda. Now when it comes to chocolate, they have Chocolate brownies, chocolate pastries, red velvet pastries, Mixed tart, coconut chocolate balls, colourful jelly Belly, fresh-cut fruits pineapple, watermelon and papaya available.
For ice creams, they have Vanilla, strawberry, chocolate, and butterscotch as flavours, and in the category of Kulfi, they have Malai strawberry, chocolate, mango, and Kesar, Pista.
Not just about food. Other than that they have the concept of an "over-the-table Barbecue," which is a live grill embedded in the dining table, allowing guests to grill their Barbecue right at their table.
Their unlimited starters are the best in class. Nice sitting, great ambiance, and buffet service, all over Barbecue Nation in Kochi is one of the best choices to choose to spend your quality time with your friends and family.
One of the best features of Barbecue restaurants that we have never seen others they sing birthday songs if you are celebrating your birthday there.
They have lots of outlets inside India out of Kerala as well.
With all the unconditional features they provide Barbeque Nation Kochi is the best to choose from!
2. The Salt Restaurant Kochi
Roomy, informal Riverside choice with a terrace serving Indian, Chinese, and Middle Eastern dishes serving restaurant the Salt Restaurant in Kochi is situated in thopumpady Kochi at Marina Mall.
The View and Ambience are what attracts everyone here.
The menu highlights here kantari Alpha Mandi, fish Biryani, English biryani, chicken lollipops, chicken Tikka, blue lemon mojito, fried ice cream, chicken sizzler, Mirchi Chicken Mandi, green apple mojito, dynamite Shrimp, beef Mandi, chicken mandi, Saro Mandi, Alpham Mandi.
The restaurant is best for lunch and Catering services are also available. They also provide group party options, combo meals, and table reservations.
They also have a dine-in and takeaway facility. It will be an excellent experience to have lunch by the riverside. 
However, the visited destination for food is Kochi! 
Image Credits: Arun R Panickar
The Downtown Cafe in Kochi is best with all its facilities, such as takeaway and dining options as brunch, dinner, lunch, and dessert and the atmosphere is casual, romantic, and cosy.
The cafe is situated near Avenue Centre, Panampilly Nagar, Kochi.
The working time of the cafe is 12:00 p.m. to 11:00 p.m. on Saturday and Sunday and 12:00 p.m. to 10:30 p.m. from Monday to Tuesday and 1 p.m. to 11:00 p.m. on Friday.
Different from other cafes, the dishes at Downtown Cafe are very exciting and tasty dishes which are dynamic strip Cocktail, beef Steak paper, Milo shake, DT signature Pizza, Chicken Sizzler, Chicken Lasagna, Penne, Nutella Pancake, Death by chocolate ice cream, Lotus cheesecake, non-veg cheese foundae, passion fruit, Iced tea, cold milo, pasta Escalope, Dynamite fries, cappuccino, classic chicken wrap, French toast and Chicken Fingers many more!
It is a fantastic place to hang out as the couple, with friends and family, with a nice Ambiance!
Image Credits: Parvathy KS
4. Arippa Restaurant Kochi
One of the best places to eat in Kochi at an affordable rate.
The restaurant is loved for its vintage yet natural look.
The service of the restaurant is excellent and Swift. The restaurant is Mainly for non-vegetarians; if you are a vegetarian sorry, there are fewer options when it comes to vegetarian dishes.
The restaurant is Located in south Pallimukku, Kochi.
They have a variety of Dishes, such as Fish Pollichath, Mutton Stew, Beef Coconut Fry, Arippayil Beef, Prawns Biriyani, Fish Fry, Porotta, and Chicken Curry Beef Curry, Wheat Porotta, Chicken Roast, Chicken Chettinad, Prawn Roast, Beef Biryani, Beef Kondattam, Chicken Biryani, Ravuthar Biriyani, Appam.
And if you are a vegan and somehow reached here, don't get disappointed!
They provide tasty Veg meals too!
The restaurant always seems to be busy as the restaurant is popular among the natives.
Try ones and let us know your experience we hope you are not gonna regret it!
That is the perfect Biriyani point!
Manna restaurant is widely known for their mouth-watering biriyani, which is of Chicken, beef, Mutton, and not just biriyani but many more dishes may be what I still need to learn!
Those are Bread Pocket, Chatti pathiri, Mohabbat tea, Shawarma, Porotta, chili beef, mint tea, Brazilian tea,pothi chor, Samovar Tea ( a unique blend of Sri Lankan and Assam Tea), Chicken Parts; a must-try item made with Pepper Based Flavour, Chicken liver.
Many of the customers of Manna restaurant review that the quality of the products they prepare food are appreciatable and much loved by the people who visited.
Manna restaurant is mainly loved for the numerous authentic malabarian snacks they prepare. The restaurant is at Panampally 5th Cross Road, VK Nagar, Panampilly Nagar, Ernakulam.
They have both dining and takeaway facilities. The working hours of the restaurant are 8:00 a.m. to 11:30 p.m.
Image Credits: Fobby Pellissery
6. Sky Grill Lounge Bar & Restaurant
Sky Grill is a restaurant with live grills, BBQ & Indian fare served on a rooftop lounge bar with outdoor seating & city views.
The restaurant is located on the 15th the floor of Crowne Plaza Kochi, Maradu, Kudannoor Junction, Ernakulam.
The restaurant provides many, many much delicious cuisines, which is hard to remember that we are mentioning here the main highlights of the restaurant, including the cocktails.
The menu Highlights are Spanish Garlic Shrimp, Black Rice Risotto, Ajwaini Fish, Pepperoni PizzaBBQ, Pork Ribs, Asian BBQ Pork Belly, Bread Basket, Bahama Cooler, Calamari Fritters, Pina Colada, Grilled Chicken, and Pesto Pizza, Sky Grill Beef, Tiger Prawns, Yakitori Chicken.
The restaurant is mainly famous for hanging out with friends or family for a Cocktail party.
The working time of The restaurant is for. 6. am to 11. Pm.
Image Credits: Christin Sabu
7. Ramees Restaurant Kochi
A total blend of Afghan, Indian, and Malabarian Tastes!
Best place to have your favorite food with the ambiance, quality, and quantity that matches your vibe!
The restaurant is at The Whytefort , Vijaya nagar, Maaradu, Ernakulam.
They serve the best Beef Bellari Rice, Arabic Chicken Shots Starter, Arabian Shots, Chicken Biryani, Mutton Biryani, Cheese Porotta, Idivettu Beef, Chicken Cheese Pockets, Arabic Platter, Vegetable Fried Rice, Chicken Platter, Chicken Satay, Ramees Special Falooda, Chicken Kondattam, Alkulthu Vellam, Bellari Beef ,Kerala Porotta.
Not an end with this; they have a lot of options on Icecreams, Shakes,Mocktail,s and even on Non-veg dishes!
The customers highly like the restaurant for its ambiance And interiors which give a cosy Vibes there!
And what we look for mainly is the parking, and they have ample parking space and easy access from highway.
The place is highly recommended for any Group events or Family gatherings.
You can Also, reserve the table for more convenience and conserve your time!
Experience your Best time at Ramees Soon!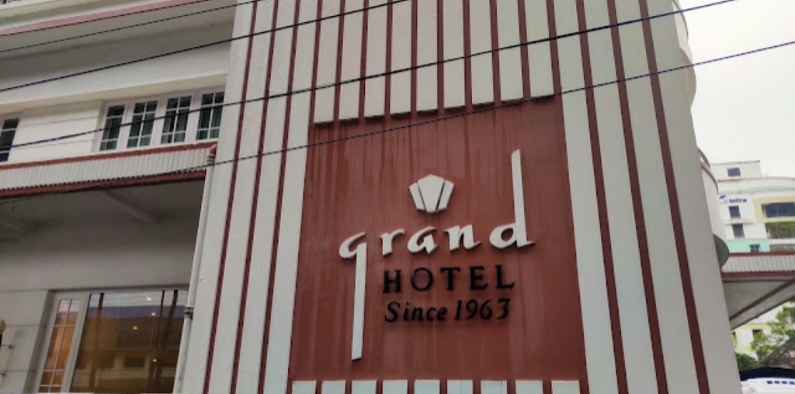 The minimalistic-chic setting for multicuisine meals includes North Indian, Kerala, & Continental fare.
The restaurant is located at Mahatma Gandhi Road Ernakulam South Kochi in Grand Hotel they have a combination of food in seafood and meats.
The menu includes karimeen fry, fish curry meals, parota, Syrian beef fry, chicken biryani, fish fry, payasam, karimeen pollichathu, Beer, Fish Biryani, beef curry, pepper steak, Mixed fried rice, fruit salad, meals with fish curry, Thoran with sambar, fish and chips, DP prawn biryani and many more.
This is one of The oldest restaurants in town and the biryani and meals are famous here usually, it is a bit crowded during lunchtime they have an extensive menu consisting of Kerala and Continental cuisine and have both dining and takeaway services the working time of restaurant is 12:00 p.m. to 4:30 p.m. and reopen set 7:00 p.m. to 11:00 p.m
Image Credits: Rasoi Fort Kochi
Biryanis, kebabs & other North Indian standards served in a bright, airy space with rooftop seating, and Rasoi Fort Kochi is A north Indian Restaurant located near St. Francis Church Fort Kochi.
The  restaurant is best for Punjabi dishes, Kebabs, Chocolate Brownie with icecream, Chicken Tikka Biriyani, Malai Kofta ,Chicken Biriyani, Dal Makhani, Tandoori Chicken, Cheese nan, Chicken wings, mint lime juice, Potato lollipop, Gulab jamun, Monster Shake, Hot and sour Chicken Soup, Chicken Malai Tikka, Mutton Rogan Josh, Saffron rice, Desserts, etc.
Rasoi Fort Kochi is one of the excellent restaurants in Fort Kochi. The working time of the restaurant is from 10:00 p.m. to 10:00 p.m. 
They have both dine-in and takeaway services.
The place is reviewed as one of the restaurants, and if you are in Fort Kochi and craving some excellent food, no, there is doubt you can trust Rasoi Fort Kochi!
Image Credits: PAL Poyilan
10. Brindhavan Vegetarian Restaurant 
Tired of meat?
Want something healthy but tasty too?
And from Kochi too?
Here is the best for you to choose!
Brindhavan Vegetarian restaurant, located near Hotel Rock Rose, Chakkalakkal, Palarivattom, Kochi is an absolute Vegan Treat for you!
They have an extensive list of dishes which longs as, Butter Pulka, Kulcha, Stuffed Kulcha, Paneer Kulcha, Onion Kulcha, Tandoori Paratha, Aloo Paratha, Garlic Noodles Ginger Noodles, Schezwan Noodles, Mushroom Noodles, Green Peas Fry, Channa Pepper Fry, Aloo Fry, Aloo Jeera Bhindi Fry, Gobi Fry, Aloo Gobi Fry Mushroom Fry, Paneer Bhurji, gobi 65 Paneer 65, Mushroom 65, Crispy Fried Vegetables, Gobi Manchurian, Mushroom Manchurian, Paneer Manchurian, Chilli Gobi Chilli Paneer, Chilli Mushroom, Chilli Baby Corn, Baby Corn, Pepper Salt, Green Peas Masala,Channa Masala,Dum Aloo,Aloo Masala,Gobi Masala,Bhindi Masala, Aloo Matar Masala, Baby Corn Matar Masala,Gobi Butter Masala, Paneer Butter Masala, Shahi Paneer Khorma, Paneer Chettinadu, utter Paneer,Aloo Paneer Masala, Dal Fry,Dal Palak,Dal Thadka, Dal Makhani,Palak Paneer Gobi Palak, Aloo PalakB,Mixed Veg. Curry, Mushroom Masala, Mushroom Paneer Masala, Malai Kofta, Veg. Kofta, Navarathan Khorma, Kadai Paneer, Kadai Mushroom Butter Pulka Pani Puri, Sambar Vada, Samosa Chaat, Mixed Veg. Raitha, Cucumber Raitha, Tomato Raitha.
Are you tired of reading or mouth-watering?
Or are you Craving some panipuri?
Just make your way to Brindhavan soon as possible and have healthy food and a healthy day!
Image Credits: Ambiswamy's Vegetarian Restaurant
11. Ambiswamy's Vegetarian Restaurant
A simple vegetarian restaurant, prepares Keralan dishes and serves them in relaxed surroundings.
The menu highlights Are Chilli Porotta, Veg Fried Rice, Lime Juice, Veg Noodles, Mixed Noodles, Curd Rice, Puttu and Vegetable Curry, Lemon Rice and Papadum, Wheat Paratha, Puttu Kadala, Curd Vada, Pongal and Vada, Ona Sadhya, Veg Meals, Sambar, Poori Masala, Coconut Chutney, Masala Dosa with Uzhunnu Vada, Filter Coffee. Simple Menu but tasty and heart-filling!
The restaurant is located in Mahatma Gandhi road, near Medical Trust Hospital, Pallimukku, Kochi.
They provide dine-in And takeaway facilities.
The restaurant is Spacious and maintained well cleanliness.
Visit Ambiswamy's vegetarian restaurant once and share your experience!
Arabic Restaurants in Kochi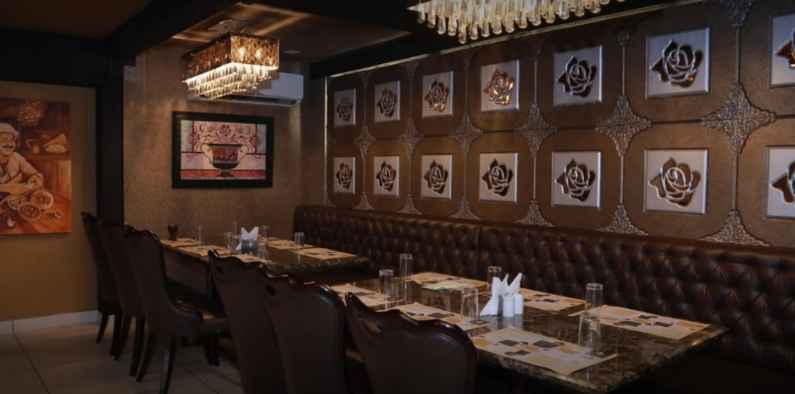 Image Credits: Bab Arabia
A warmly decorated venue offering hearty Turkish & Arabian cuisine, plus international dishes.
Bab Arabia is one of the most loved Arabic restaurants in Kochi.
The restaurant it is popularly known for Family and Friends Gathering with excellent and authentic Arabic Cuisine.
Their famous dishes are Butter Naan, Juices, Falafel, French Fries, Broasted Chicken, Special Kebab Platter, Salad Platter, Family Platter, Kapama Rice, Istanbul Kebab, Beef Kapama, Turkish BBQ Chicken, Mixed Arabic Salad, Bukhari Chicken, Chicken Wings, Kunafa with Ice Cream, Chicken Pide, Kapama Chicken Biryani Family, Beef Ribs.
The restaurant Could you have a good ambiance and services?
Provide are also good.
They have a vast menu with lots of Arabian Cuisine.
The restaurant is located in Panampally Nagar, Kochi.
Image Credits: Prasanth VK
13. Zaatar Restaurant Kochi
Best Arabic eatery point in town!
Good music and a Great Ambiance!
Zaatar is all about some great Middle East platters!
The restaurant is located near NH Bypass, East Side, Service Rd, opposite QRS, Palarivattom, Kochi. They serve Zerpian Rice, Manthi Rice Chicken Lollipop, Christmas Platter, Alfam Chicken, Green Pepper Alfaham, Beef Mandi, Royal Platter, Hummus, Cheese Kunafa,Chicken Tikka, Tandoori Platter,Sea Food Platter, Laham Alfam beef, chili paneer dry and different types of kebabs and taste Irani dishes and many more.
Apart from all this and dishes the restaurant provides hookah to experience which is mainly seen in Arabian countries, and this gives a whole Vibe of Arabian restaurant.
The working time of the restaurant is from 12:30 p.m. to 11:00 p.m.
The restaurant is well-maintained and serves best to their customers.
I will spend an Arabian Night at zaathar soon!
Punjabi Restaurant In Kochi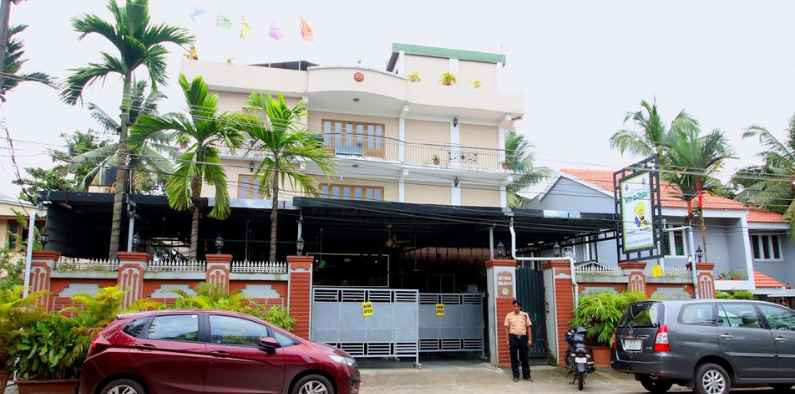 Image Credits: Rahul Reji
We came through so much of South Indian dishes right?
now it's time to catch something different. Yes! you heard it right.
what about a Punjabi restaurant that Too in Kerala and Kerala, our dearest Kochi here presenting you 'Seti Da Dhaba,'
A complete Punjabi restaurant which every Punjabi fan craves it! we all must have thought once in our life to taste there authentic food, which is not only tasty but also just a feeling for Indians.
When we look at the cuisines they prepare is just countless, and many of the dishes we came to know about it from this restaurant, and we have never heard of those before.
Let's go through the menu and the dishes are Palak Paneer, Kadai Mushroom, Dal Tadka, Dal Makhani, Kadai Paneer, Paneer Butter Masala, Kadai Vegetable, Sarso Ka Saag, Rajma Masala, Chana Masala, Punjabi Chicken – Half Portion, Tawa Chicken, Butter Chicken – Boneless/Shredded, Butter Chicken, Palak Chicken, Mutton Roast, Masala Fish, Tikka Masala – SeerChicken, Biriyani, Boondi Raitha, Veg Mix Raitha, Mutton Biriyani, Vegetable Biriyani, Jeera Rice, Butter Roti, Lacha Parantha, Vegetable Pulao, Rice, Makki ki Roti,Aloo Parantha, Paneer Parantha, Chicken Kheema, Paratha, Chicken Kheema, Naan Amritsari Mix Veg Kulcha, Moong Dal, Halwa, Gulab Jamun, Sweet Lassi, Patiala Lassi, Salted Lassi, Matka Khulfi, Rotis with kadai paneer.
Maybe you may not have familiarity with the dishes mentioned but this is a must-try restaurant in Kochi.
Now just staying at your native, you can try some best Punjabi dishes at Seti Da daba the restaurant has been a relief and just a dream come to an actual moment for the people who migrated from the Punjabi side or the north Indian side and just missing the food their natives, and just like a dream, came true, they found the real test of Punjab at our Kochi.
Now it's your turn to get some Punjabi authentic food!
The restaurant is located near Subhash Chandra Bose Road, new kudumbi colony, Jawahar Nagar, Kadavanthra, Kochi.
Image Credits: Sooraj nair
15. Paul's Creamery Kochi
But First Icecream above all!
We never say no to ice cream, right?
If you are an ice cream person, and craving for Icecream in your favorite flavor And it is at your favorite place!
Here At Kochi, They have opened Two outlets, one at Kakkanad and the other one at Elamkulam. Not only just Icecreams, but you can also have te varieties of Brownies, Pastries, and Many more desserts! Ferrero Rocher Icecream, Salted Caramel Brownie, New york Chinese cake, Creamed Minion, Chocolate Nirvana, Berry Bomb, Maltesers icecream, Cloud 9, Caramel melt Down, Brownie Fudge Sundae, Classic Chocolate cakes etc., are some of the best Sellers there.
They serve excellent quality Products with great ambiance and music, you are going to love it.
So icecreams lovers out there, this is Your dream food Station!
annyeonghaseyo!
Haha…I am not mistaken; if you know, you know…
It's just "Hello" in Korean.
So you You would know by now that Let's kimchi Is something about Korean, right?
Yes, you are right to let's kimchi is one of the ot just one of the but the very rarest Korean restaurant in Kochi.
Restaurants with Korean dishes has been opened in many parts of India, but in Kerala, this is new at Kochi.
if you are a Korean drama fan or a kpop fan, there is no need to explain much more; you would be familiar with the dishes name but not taste but not no worries; now it's time time to get practical, not just being seen on the the screen now, you can have those dream food near your locality.
Korean dishes are very different from the food that we consume.
so whenever we watch a drama or a Korean shows are all are much curious about the food they eat and always wants to try them.
So here all you Korean fans or kpop fans its a best opportunity for you to have it!
now let's go through some Korean dishes provided by let's kimchi.
They serve Bibimbap, Kimchi Bokkeumbap, Passion Fruit Ade, Gimbap Chicken Mandu, Korean Fried Chicken,Jjamppong, Japchae,Stir-Fried Rice Cake, Grapefruit Ade,Kimbab, Tteokbokki,pajeon,Kimchi Jeon, Yache jeon, Korean Corn dog, Miyeok juk,Doenjang juk and Lattes and many more. You may find it hard to name the dishes, but this is one of the best And you must try the restaurant because you get the chance to try international food which you may have yet to try.
The restaurant is located near Santo Gopalan Road, opposite water tank, Koovapadam, Kochi.
So Korean Fans, hop on; let's get "Saranghae" (love) with Let's Kimchi! So it's the end!
We hope that we found the best out of 
All for you to choose from! 
A City like Kochi has a lot of eateries over every corner, and we kept trying to find the best for you to choose from different categories!
Here we selected the a mixture of restaurants in Kochi that offers the different tastes, some of which are also very different from our daily food chain, we all love to try different and now.
Kochi is a great place to enjoy some scenic views, Vembanad Lake, Cherai Beach, Santa Cruz Basilica etc… 
Don't forget to visit/read these restaurants and blogs. 😀