10 Best Restaurants in Marine Drive, Kochi
Written by Neha C Saturday, September 17 2022
Marine drive is a most attractive and beautiful heavenly place that faces towards the backwaters of Kochi.
The Marine Drive in Kochi is as picturesque just like the Marine Drive in Mumbai.
It gifts a chilling vibe to most of the tourist. Hey explorer, it is realy a zone that soothe your soul.
It is a most scenic hangout place that offers marvelous views of the harbor as well as the backwaters.
The view of the setting and rising sun over the sea mouth, and the gentle breeze from the Vembanad Lake has made Marine Drive an important tourist destination in Kochi.
What to say about the variety of food and restaurants in Marine Drive, Kochi (Ernakulam district) all the vegetarians and non vegan gets impressed in this land.
The special sea food, Chinese dishes, Japanese items, native nadan food items, a long list of snacks, cool drinks are in plenty in Marine Drive.
10 Best Restaurants in Marine Drive, Kochi
As Alan D. Wolfelt quotes, " Food is symbolic of love when words are inadequate." .
It's important to satisfy both mind and our soul and the magical key towards it is to choose the best food and best spot to relax.
As food is concern for all human, here is the best five spot in the land of Marine Drive that soothe our appetite.
So guys here they goes…
1. Ceylon Bake House – Marine Drive
Ceylon bake house marine drive is a 4 rated restaurant near government guest house, Broadway, Marine Drive.
It start functioning on 9 A M to 12 A M.1.30 is a peak time which is fully crowded. It is good for kids and group more over wheelchair-accessible entrance.
Dine in and take away facilities are available. Must try items include chicken alfaam, mutton gravy, mutton fry and chilli chicken .
They have both A/c area and non ac but to he noted A/C area is a bit conjusted.
Even though it is small a large number of mob often rushes to the place and that may affect the serving time too.
Serving staff were good and talkative.
Interior is well designed with lights and indoor plants.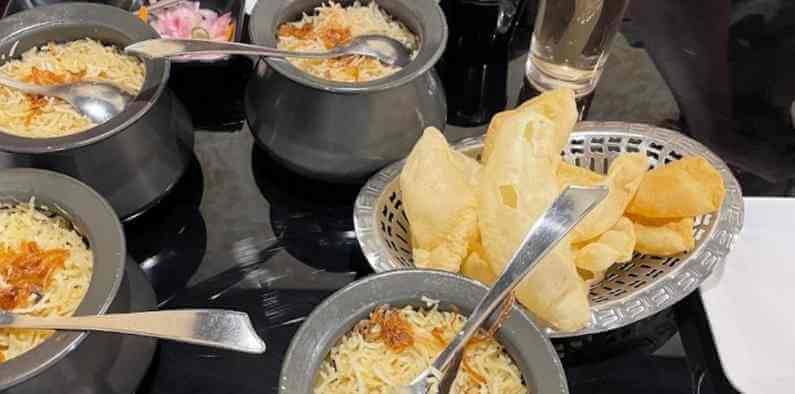 2. Cochin Rahumania Biriyani Marine Drive
A biriyani restaurant with 4.2 star in Shanmugham Rd, Menaka, Marine Drive.
It is one of the best biriyani restaurant in marine drive town. This is famous for their beef, mutton, and chicken biriyani.
Its hygiene and ambiance is good. Sometimes, it's crowded but that's okay for a biriyani lover like me and you. They have a customized food items and Ac seating available.
This is good restaurant to try. The staffs are very energetic to ensure the satisfaction of the clients.
They are well disciplined and best. The quality of food make it worth to visit the place again.
3. Velocity Restaurant Kochi
Velocity is a 4 rated restaurant that presence a great mood to the foodies.
It's a cozy and comfortable place to chill with food and drinks.
Dim light ambience that run with mild music to cherish the customers.
The hotel runs from 9.30 Am to 10.30 Pm.  Pork ribs, koth porotta, squid fry and 'ide irachi stole the heart of foodies.
Their interior designing gets attractive along with the lighting and the frames in the wall makes the foodies to order a bunch of dishes that arouse their appetite.
Dine in and take away are available and their special items includes beef conjee fry, pork masala, hot puffs and other.
If you are searching out a proper place to chill out with buddies velocity name comes up at first in the list.
A restaurant with good parking space and nicely behaving staff. 
Food items are moderate in price and common branded beers and wine will catch the place in your table.
So go for it…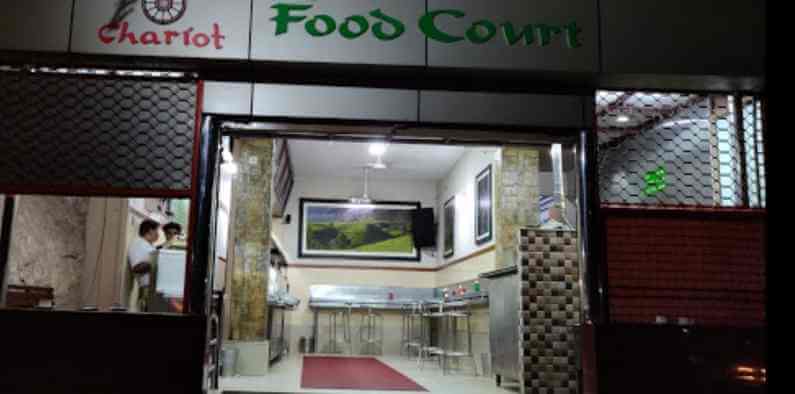 Image Credits: Prathyush Gopi
This is a 4.2 rated café in High ct road. It is the most favorite and all time great place for native residence.
If you are looking for an evening snack or quick lunch or a quicker breakfast this is the best place you can opt for.
Because of their popularity the place could get quite crowded and finding a seat might be difficult.
Good place, worth trying. The positive part is that here it is self serving with highly hygiene and friendly staffs.
To point out a negative is that they lack parking facility. It has an open kitchen which is good thing.
All items are displayed to choose from and u have to take token prior. The seats are higher and nice.
However the area is limited and there will be rush at peak timings.
The items are guaranteed to be tasty, vada is really special and their snacks along with tea or lime tea is highly recommended.
Image Credits: Kismath Restaurant
5. Kismath Restaurant Kochi
This is a mixed hotel that serve Chinese and North Indian delicious foods.
The attractive part is that it has a plenty of offers that include 50 % off on buffet,  star dining,  total bill, food bill and on drinks.
Dine in, delivery, drive-through and takeaway  are available. It is especially good for kids and crowd. It is a small space but a best place to fill your stomach and heart.
To prove their talent to satisfy their client they have ample long list of menu and their special include Kismath tea , morockan tea, burhavadi tea Athlete Choice, Monalisa and others.
Most customers commented that it has a great ambiance with a interesting interior moreover the good staff make customer comfortable.
If you are ready to explore table full of variety taste then move on to Kismath hotel that rates 4/5.
Image Credits: Anali Baruah 
6. Tharavadu Multi-Cuisine Restaurant Casino Hotel Cochin
4.4 rated cozy restaurant located in: Casino Hotel, CGH Earth. They present one of the best buffet with very good quality food.
Rusty ambience is really beautiful and very well maintained. Maintained. The staffs offered excellent hospitality  and are attentive.
There's a good vegetarian and non-veg selection, with some traditional Kerala dishes thrown in. Buffet are a bit spicy. And menu had a few Chinese dishes too. 
One of the reviewer commented that "Visually appealing interiors clubbed with flavorful food is sure to excite anyone!
And Tharavadu Multi-Cuisine Restaurant is one among them. The hotel runs on 12–3:30 P M and 7:30–11PM . Parking facilities are available. 
Image Credits: Jeevan Jose
It is a 4.4 rated in Marine Drive that has dine in and take away facilities.
This is a small space but the food they serve are of best quality in affordable price.
As always the everlasting combo of porrota and beef is their best food along with chicken biriyani, egg roast and chilly chicken are in same standard.
Some reviewers commented this a small busy hotel near Marine Drive. 
Friendly staff and as normal traditional hotel ambiance can be experience.
They maintain very cleanly the premises and the food are in best quality.
Customers can make use of payed parking.
Image Credits: Eazy Cuisines 
8. Adukkala Restaurant Kochi
This is a 4.4 rated restaurant near the gate way hotel which is good for kids and groups.
They mainly specialize on sea food items. Foods are served at low price with a high standard of quality.
This can be termed as simple taste foods that satisfy the customers.
The hotel can be titled as a best place that provide nadan food items along with a native style of atmosphere all around.
Restaurant opens on 8.30 A M to 7 P M.  
They pay keen attention to wrap their dishes with a homely warmth in it.
Even though variety of foods are less, but available foods are worth for price.
Special food include You get really authentic Kerala-style dishes here.
I had the best beef fry and porotta, I have ever had! You can really taste the freshness in all the dishes.
The quantity and quality are worth every cent.
It's an experience that every food lover should try!
This is the only restaurant in Marine Drive that serve three different cuisines under one roof.
The hotel offers a delectable selection of Japanese, Chinese food and Thai food.
Sian is also well known for its seafood, live teppanyaki counter and exotic desserts.
This  is a cost, romantic place to enjoy. One of the best places for Pan Asian cuisine in Cochin.
Excellent momos(dumplings), tenderloin, starters, teppanyaki etc.
Moreover the  ambience and service is of Taj quality. Sian is rated 4.4/5. Wheelchair-accessible entrance is available. 
Take in and dine in facilities are available. Though the quality of food are extra standard they charge a bit expensive bills and the hotel have a good parking area.
Most of the reviewers comment that It's probably the best place to try authentic south East Asian food.
We could feel as similar to the true Taj while entering The Sian. They had a well established staff that help their costumers to enjoy the yummy food.
Reviewers had mentioned some of the staff like Nikhil, Sushi Chef, Sujith and team had done their great effort to satisfy the customers.
The food is totally out of the world and so is the overall ambience and experience. The staff are so friendly and the food is definitely super yummy.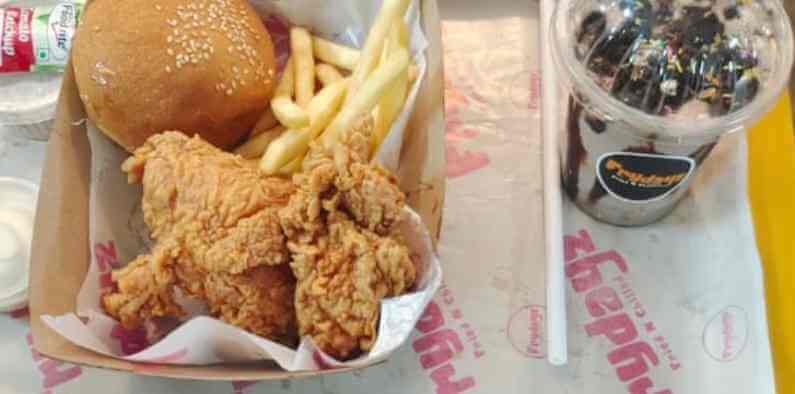 Image Credits: Yoonas Khadir
10. Frydayz, Marine Drive, Kochi
This is one of the best restaurants in marine drive that rates 4.9 and runs on 11.30 A M to 11 P M. 
It mainly serve fried and chilled snacks items. There wasn't much crowd and the upstairs seating facility isn't that evident from outside.
The graphics and the slit lighting definitely had some creative thoughts behind and that help the foodies relax and stay in chilled vibe.
They had a special recipes that include flamethrower, gangs meals , flizzard and variety of mojitos. Food are in reasonable price and with good quality. 
No-contact delivery  are available and delivery, takeaway and dine-in facilities are available. 
They usually had a offers quite often. Parking area is available and there is a highly organized tables and friendly staffs.
This is a best place in which we have a combination of sandwiches, side dishes, burgers and desserts. 
Wake up the tourist of your mind!
And explore restaurants in Marine Drive.
So foodies these are the top rated foodie spots to explore in Marine drive.
If you are searching out best restaurant with exquisite hospitality just follow these great spot and have a gleeful experience.
And read about restaurants in kakkanad and 21 best restaurants in fort kochi also.
Never miss the opportunity to explore the most delicious food with a blend of love, talent of presentation and promising you that you won't feel regret in these spot.
Set your vehicles on with a empty stomach and come back with a ecstatic feel.