Best 21 Restaurants in Fort Kochi
Written by Varsha M Sunday, August 14 2022
Best… Best…. Best… only the Best Restaurants…
Guys, I know what you are thinking about me now that I am mad or not. Ha…. ha… nothing like that. I am just recollecting my past. 
You can also relate that our parents used to tell us about their poor, pathetic childhood days. They don't have enough food, better clothes, and expensive stuff. They were so adjusting. But I wonder if they were happy about what they got. 
What about now?  How's our life? Do we adjust? Are we satisfied with what we had?
Can you be happy without purchasing your Favorite products?
What's more, will you choose a product that is not branded? Maybe there are some but mostly we are going with the brands. So everyone is looking for "The Best". 
This is exactly what I'm thinking. If we won't choose non branded clothes, cosmetics, toys, and more, how can we compromise in foods? 
Will you go for food that is not best, but just ok? I don't think so…
Precisely we need the BEST. The case of food it need best flavor, best garnished, best served, best… best… continuous…
No more compromising fellows, I will share with you the Best Restaurants in Fort Kochi. 
Let's choose the BEST…
Best Non Veg Restaurants in Fort Kochi
Boundless food variety is a blessing to non vegetarians. Because the taste is limitless, it's easy to find non vegetarian restaurants everywhere. 
Find the best and order your wish, enjoy the taste, and make memorable moments. Like the memories the taste should be long-lasting and stick to your taste buds. 
For that we have the tempting recipes of chicken, mutton, Beef, pork, fish. It's too delish. 
Everyone may not like non-vegetarian dishes, but it's sure that there will be something for everyone. 
Fort Kochi offer's plentiful non vegetarian restaurants. Choosing the best is not hard. I'm here to help you. These are my list of best non veg restaurants in Fort Kochi. 
Check out and find your choice.
Best Seafood Restaurants in Fort Kochi 
Guys, how far can we ignore our favourite dishes?
Don't you want to taste a fresh karimeen marinated in the perfect mix of red chilly, turmeric and black pepper powders with Ginger garlic paste, lemon and salt, finally dipped in coconut oil.
That shallow fried crisp garnished with fresh curry leaves and vegetables will make me take a piece of lemon and squeeze over it then the flesh yummm… you also want it right? I'll share with you the best seafood restaurants in fort kochi.
Image Credits: Abhaydev S Kumar
If you are a crazy seafood lover, then this is the best seafood restaurant to try. 
Hotel Cochin Fort is located on Bellar Road in Fort Kochi. Cost and nice atmosphere to enjoy your favorite seafood dishes. 
It's an open area to sit with music and amazing foods. The bamboo interior enhances the overall look.    
They serve multi-cuisines and have a beer and wine parlor. So it's a perfect place to relax after your trip with your chilled beer and grilled fish. 
They had a collection of beers and wines. And grill full fish, fish pollichathu, prawn curry, beef fry, chicken chettinad, fried squid, fish roast, karimeen pollichathu, bamboo shoot and more popular dishes. 
Best place to have fresh fish curry. There are vegan options and vegetarian friendly ones too.
Their services open from 9am to 11pm. The staff were always on hand to recommend a speciality, very friendly and down to earth.
They provide Dine-in, here delivery services. Also serves alcohol and wine. 
It's also a good place for kids and group parties. Best appreciated for their hospitality and signature fish curries. 
So visitors rated 3.7. I strongly recommend you to visit here and taste their Karimeen pollichathu. It was divine.
Image Credits: Priyank Sharma
2. Warehouse Cafe Fort Kochi
When I visited the warehouse cafe for the first time I was literally attracted to their top notch ambience. It's an apt place to get relaxed after a long trip and lazy noons. 
Enjoying seafood in an open air place surrounded with lush greenery, it's really relaxing.
They start their service from 8am to 11pm. Warehouse cafe is rich enough to serve us the fresh seafood dishes and Italian pastas and homemade desserts. 
The highlight is they don't use artificial mixtures to make flavour or colour. Its purely traditional flavour. 
Grilled fish, Quesadilla, Mexican beef, Chicken sandwich, Grilled prawns, Grilled Squid, Fish coconut curry, Chemmeen paal curry, Poached fish, Burritos, Sizzlers, Enchiladas, Moctails, Tacos are more popular. They have a wide menu to fill our tummy and heart too.
I enjoyed Appam with coconut fish curry, grilled prawns with fresh juice. It was mouth watering. The traditional flavour of Kerala won't allow me to try their Mexican dishes. Just stacked seafood dishes. The prawn was so fleshy and felt fresh. Must try guys if you are in Fort Kochi.   
It's quite natural that we get disappointed if the service is not comfortable. But, the very professional and friendly staff make the customers even more comfortable and provide their best services.
I'm totally satisfied with their services. There is no wheelchair accessibility and no contact delivery. Customers rated 4.1/ 5 for their great hospitality. This is a pocket friendly place and I'm sure you can get a soul filling experience. 
Image Credits: Mikelis Kirpluks
3. Oceanos Restaurant Fort Kochi
Mia recommended chandrika soap to her friend. One of my friends recommended Oceanos seafood restaurant in fort kochi to me. I decided to visit there after checking that the reviews are quite convincing.
Oceanos is located in Elphinstone Road near St.Andrews parish hall. They simply impressed me with the ambience of a vintage Portuguese villa. 
There is an awesome blend of cuisines from India and Portuguese along with traditional Kerala seafood dishes like Fish vindaloo, crab roast, fish pollichathu, old style fish tomato grilled, fish paal curry, prawns stew, prawns mozambique, piri piri prawns, tuna grilled chemmeen chuttarachathu, squid kera fried, more and more. 
Steam rice and fish mango curry with karimeen pollichathu made my whole day. That fried banana and ice-cream dessert is like cherry-on-the -cake. 
The staff are so courteous and helpful. Oceanos services start from 10am to 10pm. There is wheelchair accessibility. Only take away and dine-in is offered, also accept reservations.
The only problem is there is no ample parking area. We have to park on the road side.
Guys, if you are in Fort Kochi, or planning to visit Fort Kochi, don't forget to visit Oceanos, the best non veg restaurant in Fort Kochi. 
Don't miss to try sea foods. You will definitely love their authentic Kerala cuisines and sea foods. Overall it's great with ambience, food and hospitality. The customers showed their love by rating 4.2/5 if all this doesn't blow your mind, the food surely will. 
Romantic Restaurants in Fort Kochi
The best part of everyday is sharing it with our loved ones. If it's with our partner, it will be more special and beautiful. It means a lot to hold her/his hand, a sea shore restaurant, candle light dinner, romance while having delicious foods make that moment unforgettable. 
If you are looking for a place to get a romantic ambience and good food. Let me help you to find the best romantic restaurants in fort kochi.
Image Credits: Sonal John
Loafer corner is not only best romantic restaurants in fort kochi for couples but also to the people who are in love with food. Best place for families, couples or singles can do romance with food. 
Their great ambiance makes us fall in love with the restaurant. The outdoor seating is a nice choice to spend with loved ones, it will be best in the evenings. Or you can sit on the balcony and enjoy food with the soothing music.
Chicken mushroom, creamy chicken pasta, beef cheese sandwich, cold pasta salad, veg and beef burger, herb veggie wrap, fresh juice, hot drinks, cool drinks, shakes, lassi, cakes, ice-cream and french toast, and pie are popular items.
Loafers corner café is open from 9am to 10 pm. There is no wheelchair accessibility and no contact delivery. Friendly staff and good services provided. Ample seating helpful to visit with your family or as groups.
Like the name suggests, Loafer is at the corner of princess street. French toast with fresh fruits coupled with watermelon Breeze was my favourite. Melted chocolate cake just yummy. A quiet evening with simple toast and lemonade will be awesome. 4.4/5 is the best rating for their uncompromising services.
Image Credits: JACOB JOHNSON
Guys, do you know about qissa? Qissa means oral story-telling (nattuvarthamanam). By the way, you may wonder why l am telling these all. 
In Jacob Road, opposite the police station, Fort Kochi, There is a cafe named Qissa.
An interesting fact is there is a Qissa about the Qissa café. And that is "Good ambience and great food". To find this true, I visit Qissa cafe. Trust me guys, it's a romantic, cosy atmosphere that amazes me. 
They use an old tailoring machine as a table. It looks amazing that they use wooden chairs and benches. Place is filled with greenery.
Beef steak, beef mushroom salad, tuna salad, chicken wings roast, beef salsa wrap, chicken barrique, red wine mushroom sauce, double wonder cheese burger, avocado tomato cheese, avocado toast, and a lot more sandwiches, salads, beverages, omelette varieties are waiting for you and vegetarian options too.
They had wheelchair accessibility, dine-in and take away is available. An ample parking space and the road leading to the cafe is easily accessible. Lots of magazines and free WiFi is provided. 
When we start to try one of the dishes we can't stop simply with that one. Because each one is more scrumptious than the other. 
Got confused to find which is the best. I love omelettes. So I have tried chicken cheese omelette. That's the 1st time I am trying that dish with finger chips and honey. Lemon ice tea the combo was out of the world.
Choice of dishes is differ to everyone. So I won't say it's the best. But for me it was delectable. I guess most of the customers had this same opinion. That may result in a 4.4/5 in rating. Overall they deserve it. 
The Qissa About Qissa cafe is true, they provide "good food and great ambience". When I visited Qissa I remember the Green Wayanad mess in Wayanad. Because Wayanad is a sizable tourist place. Visiting in winter is the best. The dew and misty long ride, sides are covered by plantations, what more needed to be a best romantic restaurants in fort kochi. Heavenly feel.
Image Credits: Renu Quintin
6. Teapot Café Fort Kochi
Guys tell me, which type of food or drink is best for a romantic time or after a lot of walk around Fort kochi?
Kerala cuisine, Chinese, North Indian, sea food, street cool drinks, or other? What about chai? It will be simply nice know?
In Peter Celli Street, Fort Nagar, Fort Kochi, Kochi, There is a lot of teapots placed all over. Casual and simple ambience. 
The setting of pots and interior was pleasing. The Blueberry cheesecake is really awesome and are most ordered one. Samosa, masala chai, nilgiri tea, snacks are really cool.
8:30am to 9:00 pm was their service time. So you can visit during these times. No wheelchair accessibility and contact delivery. Only dine-in, and takeaway was provided. It's very helpful to travellers and tea lovers to try their chaipot tea. Go on foodies.
Mostly we get agitated about the attitude of the staff in the restaurant. Even though the food and ambience are good we won't be happy if the staff is pompous. But the staff of Teapot was really humble and they hosted us well and were too comforting from the bottom of their hearts. Customers gave 4.4/5 for them.
You must try their masala chai. No more words guys, I cant explain you just try and feel it.
Go for unending Romance in Fort Kochi.
Rooftop Restaurants in Fort Kochi
Now I am going to take you to new heights. I mean I'm talking about rooftop restaurants in Fort kochi. Don't you like to sit down, relax, and have a cup of coffee with your favourite music on the rooftop under the stars' crowded sky? 
Sometimes I love to sit on the rooftop and sip my coffee or wine. Nothing can solace me better than this. There are some restaurants that give the exact homely rooftop vibe. Let me take you there.
Image Credits: Kumiko Ishida
7. Upstairs Pizza Italian Restaurant Kochi
Upstairs pizza restaurant can find in Fort nagar. 11am to 11pm is their service time. It's a cute little place providing live music to treat our heart along with our taste buds.
They look simple but the dishes are so delicious. Variety of Italian pizzas, desserts and drinks are on the menu. At first we wondered about the names of dishes. Because it is an Italian dish we may not be too familiar with. To make it clear, they give details about the dish with the name on the menu card. So we can select what we really want.
Bruschetta, panzanella, zuppa di gamberi, al pollo, classic margonda, marinara, seafood guazzetto, vegetarian lasagna, seafood spiedini, cheese platter, assortment of panini, are popular in taste and names.
I was really confused about names so with the help details me and my friend ordered Bruschetta, pizza chorizo di pamplona, and ice cream tea. 
There is a small disclaimer guys. If you are expecting Domino's pizza you will be disappointed. Because they are not making dominos pizzas. It's purely Italian pizzas with imported cheese and ingredients. Homemade dough is used. So do make clear about your needs to the staff or try the Italian tastes. It will be better.
Best service provided by staff and the trained Italian chef. No wheelchair accessibility or contact delivery available. Visitors rated 3.6/5. 
I felt it was an underrated restaurant. Maybe people expect dominos pizza without understanding their authentic Italian tastes. They felt disappointed. Otherwise an upstairs restaurant is recommended to anyone willing to have a proper Italian meal with live music.
Image Credits: Shyam C Nambiar
8. History & Terrace Grill Restaurant Brunton Boatyard
Chuttulli meen, vypeer moilee, chemmeen pepper roast with appam, slow roast chicken, pork mappas, hachee, cochin pork vindaloo, tharavu peralan, prawns akathe pathiri, pork rib ulathu, appam and egg roast, shellfish platter and let more dishes are tempting me.
These are only some of the popular dishes of History and terrace grill restaurants in Calvathy Road, Fort Kochi. Don't wait, guys go and attack. They are open for 24 hours.
More than their ambience I just get attracted to their menu card. Literally its looks like a vintage diary. For each dish they explained the history of the food as well. So we don't feel bored waiting for food. 
It's interesting to read the history of the food we ordered. It's a casual, cosy and romantic place. Enjoy food with a river view providing outdoor seating, take away and dining. And offering alcohol, beer, cocktails, wine and vegetarian options too.
They keep quality in food and service staffs are so helpful and warm welcoming. They give good advice and explains about food and specialities. They are professional to handle customers. Staff Vishnu recommended me to try seafood. So I ordered Chuttulli meen with red rice. Its simply ineffable.
Sometimes we can't get words to explain exactly what we are feeling. But my friend found it from my face that I am so satisfied with chuttulli meen and their services. I personally rate 5/5 but actually frequenter rated them 4.3/5. 
I am sure that if you once visit them. You will give 5 star rating for their history, live music, service and foods.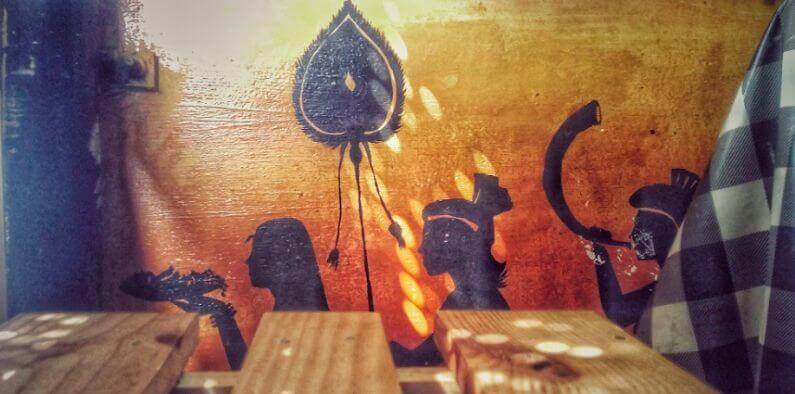 Are you loving a place to escape from the normal heetiness of streets and usual restaurants? If so, this is the foremost one to visit.
Tree loft restaurant is in Bishop Kureethara Road, Firdous building Kochi. They provide the best stay and services. So you can feel like you are at home. 
Specialty is they serve meals in breakfast, lunch and dinner are authentic homemade for your choice. You can take advice from the staff about the local cuisines or what you really need. They have both veg and non-veg options.
There is no wheelchair availability, take away and dine-in is available. They provide alcohol and late night food too. So you don't have to worry if you want to feed your tummy late at night. 
They are open from 10:30am to 11 pm. When you visit Fort Kochi, definitely go to Tree Loft to stay. It's similar to the tree house settings. There is TV provided so you won't miss your favourite shows. Books and board games too.
Really nice at nights. The arrangement of lights and overall ambience. The staff are so friendly and you can sit and chat and play a game if you want. Friendly place for extraordinary stay. Guests rated them 4:3/5.
Chinese Restaurants in Fort Kochi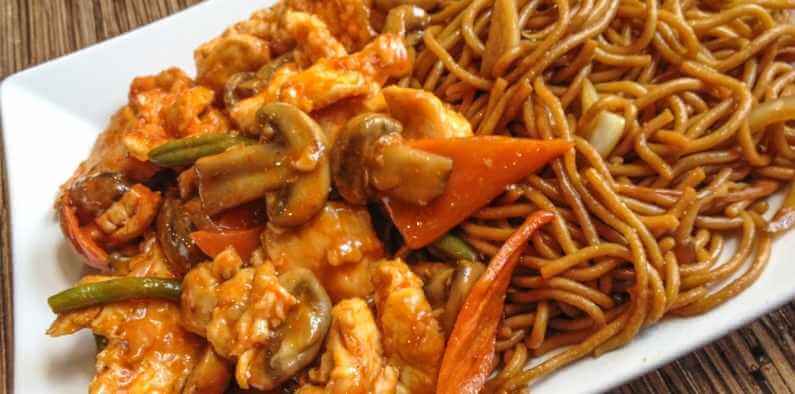 Mallus usually likes spicy and fried foods. But Chinese cuisine is different from Kerala cuisine. They use seafood, Vegetables and fruits in large quantities. They don't like fried food and use a small quantity of oil when frying.
However the only common thing is, the favourite ingredient of all Chinese dishes is rice. The best known noodles enjoy a huge popularity both in China and outside. Let me introduce some chinese restaurants in fort kochi that serve Chinese food.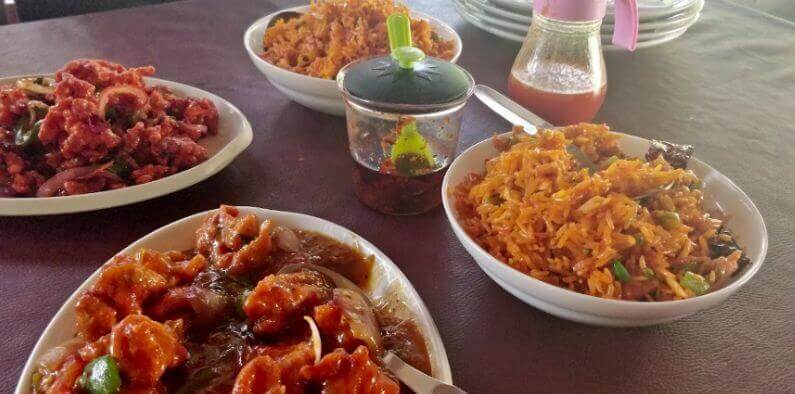 Image Credits: Jithin Kuruvilla
10. Tibetan Chefs Restaurant
Guys do you notice, in car or royal field buddies used to fix Tibetan flags. I have seen a lot of vehicles with Tibetan flags.
Have you ever gone to Tibet? If not, come with me. I will take you to Tibet in Fort Kochi. This Tibet is exactly in KB Jacob Road, Fort Nagar.
It's a restaurant on the rooftop of a home. A homely vibe but the seating is different from the typical restaurant look. Room is filled with the essence of Tibet. Seating area is Decorated with the Tibetan Flag. The pots and plates are so cute.
You can experience the exotic Tibetan cuisine in Kochi. Momo in soups, Chicken Thukpa, Steamed Chicken Momos, Tibetan Chicken Chop Suey, Honey Garlic Chicken, Wide list of soups, momo in soup, Thukpa noodles in soup, Flat noodles, Chicken and beef momo are included.
12am to 9pm is their service. There is no contact delivery and wheelchair accessibility. Take away, dine-in and delivery is provided with late night food.
Best hospitality and customer service. Only difficulty is that you have to park vehicles on the main road and walk to a restaurant. It is right next to the Kerala Kathakali centre.
Totally amazing place to sit and relax by having traditional Chinese foods. The best part is the food is cheap but not compromising quality. Customers ranked 4.2/5. Guys I must recommend the flat noodles and momos go and check for it.
Image Credits: Tibet Kitchen
11. Tibet Kitchen Fort Kochi
Another tibetan and chinese restaurants in fort kochi, behind Fatima school.
Their menu includes Ruchitse, Portomein, Noodles, Thukpa, Chopsuey, Thenthuk, Rice and chicken items, hot desserts, fruit samad, cold drinks and ice creams are also available. 
Chicken chop suey, veg, egg , chicken, beef noodles, chicken beef thukpa, veg cheese beef, chicken, potato fried moms are most popular.
The Tibetan kitchen is run by a Tibetan family so we can imagine the quality of dishes with authentic pure Tibetan tastes. 
Upstairs is more beautiful than down-floor. The walls are painted chakras. Beside chairs and tables but cushioned seating on the floor. You can buy Tibetan products like flags, clothes, statues etc.
The staff always wear a good smile and are welcoming. They are more appreciated for their momos and quick good quality service. And ranked 4.2/5.
Image Credits: Montse Albin
12. Raintree Multi-Cuisine Restaurant Kochi
Rain tree is multi-cuisine restaurant located near the private bus terminal, Fort Kochi.
A restful atmosphere to spend time with family and friends. They provide 7.30am to 10.30pm service. Because if it's a multi-cuisine restaurant you have a lot of choices. 
When looking at Chinese dishes, there are Dragon chicken, Dragon squid, Golden fried prawns, GOBI seibu, Seafood, Chicken, Veg Spring roll, Drums of heaven, Crispy Lamb, Honey Glazed chicken and prawn, Meat Ball, pan grilled fish are popular. 
Chinese rice and noodles, non- veg courses, and vegan options of Kerala continental, are included in the ample menu.
Nice selection of beers and wines too. A/C bar, outdoor seating, take away Dine-in, delivery is provided. One and only place provides Hookah. 
Comparatively, the price is affordable. The staff are good at taking orders and providing the best services. Perfectly located restaurant, only walkable distance to Fort Kochi Beach.
Genuinely speaking they have to improve. Not every staffs but some of them had a bad attitude towards customers. It seems like they don't have any interest in serving food. 
This behaviour of staff will have a negative impact on customers. Otherwise it's a great place to try Chinese, European, Contemporary, Indian, Seafood cuisines. 
Maybe because they need some improvements from customers rated 3.6/5. I think they will consider customers.
North Indian Restaurants in Fort Kochi
When compared to South Indian dishes, North Indian curries have thick textures, its moderate spicy not too spicy and had creamy gravies. 
The dairy products, dried fruits and nuts are commonly used in everyday foods. However, dishes are absolutely loaded with healthy nutrients and unbeatable taste. 
Let's check out some of the best North Indian Restaurants in Fort Kochi.
Image Credits: Adila Rahman
On the first visit, I felt like it's an ideal world for North Indian dishes in Fort kochi. 
Rasoi restaurant can be found next to St.Francis Church, Fort Kochi. 12.00pm to 3:00pm and 6:00 pm to 10:00pm was their service time.
Indian, Vegetarian friendly, Gluten free options, soaps, salads, tandoor grills, rasoi special biryani, cold and hot beverages, chef's special kathi rolls, are in the vast menu. 
I'm damn sure about one thing that you will take a lot of time to order food. Because by seeing the menu you will get jumbled to order this or that. Like I was confused and finally ordered prawns biryani, and chicken pepper bites. I couldn't satisfy my heart but I'm alone with it.
I face the same situation at the Williston Restaurant in Sulthan Bathery. Because they offer a lot of dishes and I get confused.
Tandoori chicken, chicken malai tikka, saffron rice, Dal Makhani, Kebabs and all non-veg and veg dishes are their highlights. 
First we were amazed by the cosy ambience and secondly about their menu and then by seeing the decorated dish we ordered. Because they used to say "you eat with your eyes first ". They arrange our dishes in an artistic manner.
We really get hooked to their service and tastes. Kind and humble staff welcoming with a warm smile. This is enough to attract customers. Outdoor seating, delivery, take away, dine-in is available. They do accept reservations. Parking is limited and not that much specious.
Can't select one because each and every dish is fabulous. Plates get empty in a couple of minutes. And the credits goes to the chef and staff there. Five star rating is not enough to show my love towards them. People who are satisfied with their services rated 4.4/5.
Guys this is really a paradise of North Indian foodies. Do visit.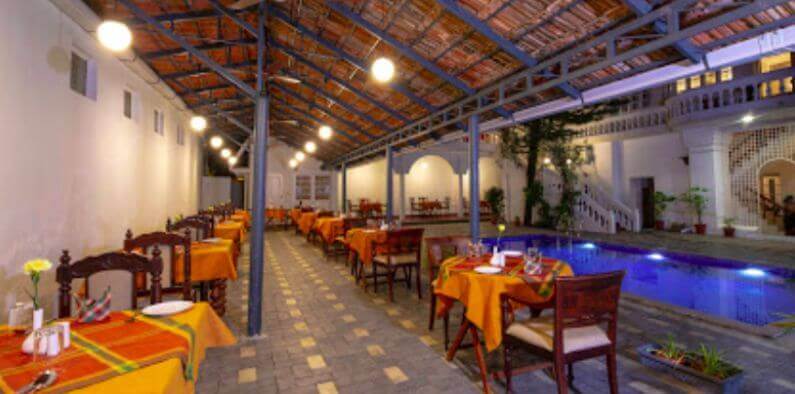 Image Credits: The Food Mill 
14. The Food Mill Restaurant Fort Kochi
I unexpectedly visited the Food Mill Restaurant in Fort Kochi without any planning. While travelling near Dutch Bungalow, I found this place and felt like trying it once. 
It is located in Napier Street, Fort Kochi. And they provide services from 9am to 10:30pm. Take away and dine-in is available.
They offers veg and non-veg starters, Dum Biryani, Dal, veg and non-veg gravy, veg rice and noodles, non-veg rice and noodles, breads, raita, meal combos, seafoods and lot more.
Lobster thermidor, beef strong an off, deep fried squid ring, mutton kadai, chicken chettinad, butter chicken, paneer tikka masala are highlights.
I have ordered chicken fried rice, prawns, chilli and orange juice. Fried rice is simply amazing and I felt "this is it". Prawn is perfectly fried and crispy too. Completed my dish without any delay and had the orange juice and I'm like in heaven. 
Even though I found this place. Accidentally I felt fortunate. Next time I will visit them for sure. I want to try more. 4.6/5 was the rating by customers. It will change soon 5/5.
15. Fresh Choice Restaurant Fort Kochi
Fresh choice is the best choice to try North Indian and seafood dishes. Located in Princess St, near Hotel Park Venue, Fort Nagar and services provided from 8am to 10:30 pm.
It's a simple restaurant run by a family with window side seats. It is best to enjoy the street below. Not a luxurious ambience but cheerful furnishing and well maintained upstairs. Friendly family serving fresh and home cooked foods at a reasonable price.
Appetiser like French fries, masala fried, prawns, golden fried prawns, chicken pakora, salads like green salad, caesar salad, vegetarians dishes likes Thali, palak paneer, paneer butter masala, aloo gobi masala,toasts, sandwiches, pan cakes, omelettes, Kerala breakfast like dosa, masala dosa, chappathy egg curry, appam all included in menu. 
Availability of WiFi, no wheelchair accessibility. Take away and dine-in options are available. And they provide Scooty for rent. It's a great help they can provide to visitors. So you can enjoy the ride and tasty food in the same place. Two in one offer.
Overall good staff, delicious food, lovely reasonable price, lovely restaurant. What more do you need? It's your turn guys to visit and try homely foods.
Sea Face Restaurant in Fort Kochi
Don't you think the sea is the most beautiful face in our universe? 
Each time I went to the beach and again and again I realised the sea is the most beautiful thing in the universe. I feel happy while facing the sea waves. 
Just escaping from the noise of the city and sitting at the edge of the sea and listening to the music of waves is the best experience that soothes my soul. 
Guys, what about dine with sea view? Definitely you will like it. I will share some of the best choices of sea face restaurants in fort kochi with good food with lovely sea view.
16. Hotel Seagull Kochi Kerala
You won't believe guys this is a great place to experience good food and sea view also. 
Hotel Seagull is located in the Calvathy road Fort Kochi. 10am to 11pm is the service time.
Obviously it's a cosy place but felt more romantic with this sea view. Light is the best time to visit. Then you can hear the music of the sea and the night view is also peaceful.
Local cuisines, Chinese, Indian, Asian, seafood and Bar provided. Seafood dishes are highly recommended. Fish roast, Fish moilee, Fish fry, fish masala, prawns masala, prawns coconut fry, crab grilled, lobster, tiger prawns kerala fry and the seafood list continues. 
Chicken beef roasts and ularthiyathu and varieties of meat dishes. There are separate special seagull items. Catholic chicken, fish chatti curry, fish carnival, crab varutharachathu, chicken pondicherry, fiber fried beef are some of the specials.
And they had selected beets and wines. Lot more dishes include breads, short eats, soups, salads, rice and noodles, and biryani.
The staff are polite and the service is decent. Spacious for parking. It's a place for all types of ages to enjoy the vibes. They are rated 4.1/5. If you are a person who loves sea view and night, this is the best option to unwind.
Image Credits: Marina The Sea Face Restaurant
17. Marina The Sea Face Restaurant
Everything about the restaurant is evident in the name. Sea view is the best offer they provide.
Marina restaurant is in the Municipal Building, near Jankar Jetty, Fort Kochi. They are open from 10am to 10pm. Good ambience for both day and night. Night is even more beautiful.
Breads, puttu, salads, rice and noodles, continental breakfast, chicken, paneer, gobi, beef, sandwiches, Kakka fry, kozhuva peera, fish fry, squid roast, fish molly, chemmeen roast, paal konch, fish mango coconut curry are cheenavala specials means varieties of fish dishes. 
Squid roast, crab gravy, avoli garlic butter, lobster grilled shrimp, tiger prawns grilled shrimp, crab roast, red snapper are other popular dishes.
Delivery, dine-in and take away is available. No doubt about the food and their customer services. It was good enough and comfortable. 
In the daytime we can enjoy the fantastic views of the harbour and at night it's another way of taking us to the world of fantasy. The night sea view and great seafood are adequate. They received 4.4/5 rating.
This is a place not to be missed. Once you visit there at night you enjoy it greatly.
Image Credits: JOACHIM Paul
18. Maples Seafood Restaurants Kochi Kerala
Maples seafood restaurant occupies a favourable location at St.Francis church road, Fort Kochi. 24hour service is provided.
This is a tiny delightful place to hangout and closer to the beach. A casual atmosphere best to spend time with family and friends.
Grilled fish, garlic fish, fish mango curry, tiger prawn with chips, clamary grill and roast, these are their main menu. They are great-inserve fresh seafood with hot and cold drinks.
They have a limited menu but the food provided is flavoursome. I have tried their rice, fish mango curry and tiger prawn grill. Honestly, it was first-class. Especially I loved the mango fish curry. It was mouth watering. Very good quality and quantity provided at a reasonable price. 
The staff really deserve great appreciation, because when I travel a lot and have food at many restaurants, the behaviour of staff may spoil the good memories over there. But I am impressed with them. Warmly welcoming and treating us humbly. Take orders patiently without hurrying. And they provide food as per our wish and request. You can request them to prepare tastes according to your needs. They are happy to serve it.
Because they are near the sea, we can enjoy the sea view. 24 hours service is so helpful for late night foodies. And make that night memorable. Guests who already create their moments here rated them 4.7/5. Now it's your turn guys. Just go and find comfier in the rhythm of the sea with maple sea foods.
Veg Restaurants in Fort Kochi
Vegans…
Attention please…
Now I am going to share all about your tastes. I find it easy to get non-veg foods everywhere. 
But to get veg food is a little bit tuff. It doesn't mean not available. Most restaurants have vegetarian options but it's limited and unsatisfying. 
What about the restaurants that purely serve vast vegetarian dishes? Will you be happy? Then why are you waiting? 
Come with me to find the best vegetarian restaurants in Fort Kochi. Without any bias I want to satisfy you both veg and non-veg foodies. So please join me. I'm searching for veg restaurants in fort kochi.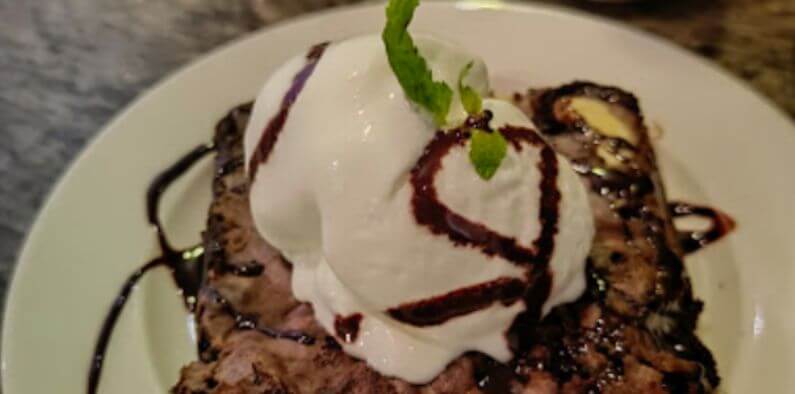 If you are a person who loves artwork. This is the must visit place at the heart of Kochi. It's a well maintained Dutch building that gives a rustic feel. 
Unique interior designed with traditional artefacts. From the entrance to the seating we can notice amazing artworks like paintings, sculptures. 
Well organised and perfectly utilised the space to comfort guests. First attraction is the ambience. As the name indicates, it's an art gallery more than a restaurant. Pleasing our eyes and tummy at the same time.
You can detect them in Burger st,near the police station, Fort nagar. Welcoming guests from 8:30 am to 9:30pm. 
And when looking at the menu they won't disappoint any age groups. There are traditional and north Indian breakfast, sandwich, starters, Lot and cold drinks. Lot non-veg dishes are in list focussing vegan and gluten free dishes they had home made appam with veg stew, organic brown rice with veggie set, homemade granola with flavoured coconut milk, Thai soya chunks with quinoa salad, kale leaves salad, grilled vegetables in pesto sauce, fresh sprout salad, seasonal fruit platter and more organic dishes are awaits you.
Take away, dine in, delivery and wheelchair accessible seating is provided. But there is not enough parking space so you have to park somewhere else close to the café. That's the only discomfort you may feel. Otherwise they are good enough and that is why they got a 4.3 rating.
What can we expect more? They provide good quality foods that are gluten free specials. Menu consists of organic and healthy dishes, quite good customer service, heavenly ambience, need anything more? 
Only needed enough space in my belly. Try their signature chocolate cake if you are wandering around Fort Kochi.
Image Credits: Shivangi Kashyap
20. Ranis Vegetarian Restaurant
Ranis veg restaurant by mami and swami, they cook very homely and yummy veg foods.
They offer dishes for all taste buds that are 100% made with love.
They are in Ammankovil Rd, Thamaraparambu, Fort Kochi, open from 10am to 10.30pm. If you want to relax your belly and mind, this is the felicitous one in Fort Kochi. Their Ambience appraises your soul inside.
Feel some freshness and positive vibe with the tasty veg foods. They provide dishes of 100% homely made feel. It includes uzhunnu vada, idly, puutu, idiyappam, bhuri masala, ghee roast, masala dosa, uthappam, chapathi, tea, cofee, masala tea and kerala style thali.
Providing healthy and plentiful vegan platters with love. They are so friendly, welcoming and full of peace and light making. 
Compared to other vegan restaurants you find dishes are low cost and it's worth it. Altogether customers grant 4 ratings. I can wholeheartedly recommend it to you, not only for vegans but also for non vegans. You will fall in love with mami and swami veg restaurant in fort kochi.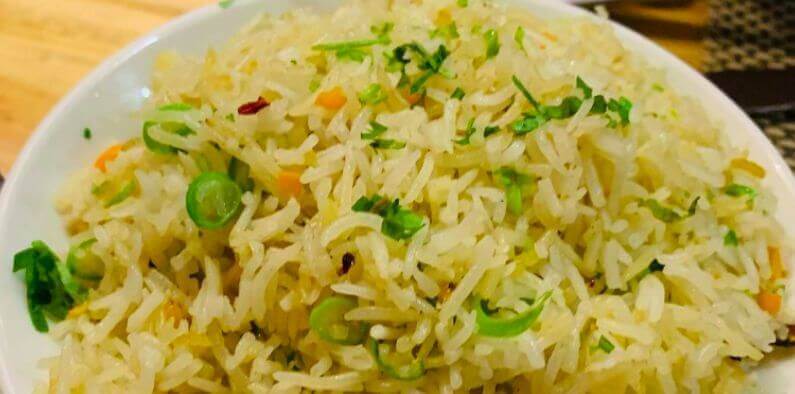 21. Rasoi Fort Kochi Kerala
I have already mentioned Rasoi restaurant for their North Indian flavours. You can discover them in Rose st, next to St Francis church Fort Kochi.
They offer lunch, dinner, and rooftop seating. And services like take away, dine in and delivery and free Wi-Fi also. It's a great choice for kids and family.
They serve array of vegan dishes includes aloo chana tikki, dahi ke kabab, mushroom kurkure, cheese chilli paneer seekh, paneer malai tikka, sofiyani paneer tikka, sweet corn veg soup, malai kofta curry, paneer butter masala, kadai paneer, Hyderabadi veg korma, dal makhani, mushroom mutter, cheese naan, paratha, kulcha, chapati, stuffed paratha, roti, plain pulao, veg pulao, saffron rice lot more. 
So vegans, don't get worried about your favourites anymore. Just visit Rasoi restaurant and explore their wide vegan dishes. Already they are rated for 4.4/5. You can't find another best place to replace Rasoi for dining with your friends and family in Fort Kochi.
Guys, what do you think about the restaurants in Fort Kochi after knowing their savors?
Don't you feel considerate?
Architecture, streets, foods, beach everything here is soul sucking. Kochi is more admired by the tourists and local people as well.
Every new year Cochin carnival is celebrated in the Fort Kochi Beach. One must enjoy the event. It was unmissable.
Let me ask you a question guys… Have you ever visited China?
You will think why I'm talking about China in between the discussion of Fort Kochi. There is a crazy reason!
Wanna know?
Guys, don't you get me? I'm talking about China in Kerala.
Again you got confused. How can China be possible in Kerala.
Let me clear. I meant Cochin as China. The name Co-chin means "like-china". 
When the Chinese came to Cochi it looked like China and installed a Chinese net. 
Ha ha just for knowledge…
Are you clear now? So don't wait anymore. Fall upon China in Kerala.
By the way, please don't forget to comment on your experience in Fort Kochi.
Again my journey continues. If you want to join me, let's go together, explore and experience together…
Hey wait, read our restaurants in kakkanad and munnar blog also if you are planning to visit there.
Follow mykeralafood for more.