5 Best Restaurants in Wayanad
Written by Varsha M Friday, October 07 2022
Hey foodies,
Do you have these symptoms?
Is eating your hobby?
Crave to try foods?
Can't control hunger?
Can't await for ordered food?
Watered mouth when see your favourite dish?
Ready to spend a lot to food?
Beware guys your are in  trouble… these all because you are suffering from "Gastronomy".
If you are not aware of this condition, it make you to pay high.
Please cure it otherwise you have the tendency to try new foods. No matter if you are a vegetarian or non vegetarian.
But don't worry guys I have a remedy. The one and only solution is,
Whenever you feel hungry, try to have good foods. Then only you can survive this condition 😀
Are you guys confused?
Ha… Ha…. I'm just kidding you cookies… let me clear.  Gastronome means "who eats food not only out of hunger but also as a hobby". 
Including me, people who are reading this content are a gastronome. Don't get doubted that's why you are here to explore tastes.
Let me help you to find the best restaurants in Wayanad.
Best 5 Restaurants in Wayanad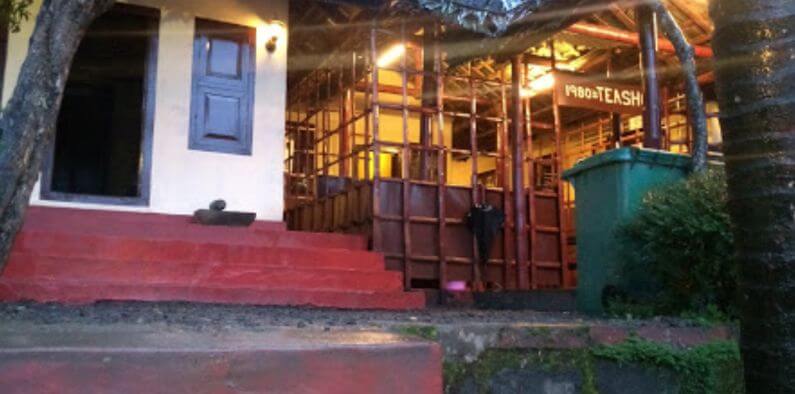 Image Credits: Marvin Dsouza
1. 1980's A Nostalgic Restaurant
Are you a believer of still nothing beats a home cooked?
if you are… this is the great option to try.
As name suggests you feel nostalgic because its like an old house renovated as restaurant. So its completely filled with homesickness.
The dim light and playing old songs maintain your vibe. The attic and old style windows make us more nostalgic.
They had the menu includes, beef kizhi, chicken biriyani, lemon tea, pidi kozhi, fish pollichath, prawns, mutton head, beef brain, squid fry and roast, the list extends with fries and masalas and authentic Kerala meals.
I know we can't wait for food we love but because of popularity here we have to show some patients to get orders. 
The service was good and customer friendly. There is vegetarian and non-vegetarian options with desserts. Contact delivery is not available. 
I got attracted to the words written in a notice board that "we don't have Wi-Fi, talk to each other, pretends its 1980's.
 And staffs are too pleasing and welcoming. Felt like they serve food garnished with their love.
You can enjoy your orders without worries about parking because there is an ample space for parking. 
Experienced ones reviewed as it's a cute little place offering dishes beyond explanations. Good food and great ambience.
A Vintage restaurant in wayanad equally applicable for veg and non veg dishes. As a foodie I rate 4.3 out of 5 for them.
Image Credits: Priyadharshini Ashok
2. Wilton Hotel & Restaurant Wayanad
Its easy to find the location because hotel is in the national highway in Dottappankulam.
This is one of the best restaurants in wayanad where we can experience luxury services. Warm and restful place for singles and family.
I wondered about their varieties of best foods in wayanad. unending list includes Kudukka biriyani, kunafa, alfaham biriyani, chattichore, erachi chore, pothi biriyani are special dishes. They offer veg and non vegetarian dishes. Local cuisine, sea foods also. 
As a hotel come Restaurant they provide 24 hour service. Free high speed Wi-Fi ,A/C and Non A/C rooms and celebration area.
On- site and under cover parking is available. If you are looking for great food, great service and good value of money? I would whole heartedly recommend Wilton in Sulthan Bathery. Best reviewed and rated 4.7/5. 
Image Credits: Geevar Saju
3. Jubilee Restaurant Sultan Bathery
Jubilee Restaurant located in the heart of Sultan Bathery. Its in main road so travellers can easily notice. 
They had casual and cosy atmosphere. Family friendly and great hospitality.
Chiken biriyani, beef biriyani, kizhi porotta, mushroom fried rice, fish biriyani, prawn masala, chiken mandi, Brownie with ice creams are special menu and exotic cuisines, kids menu and late night foods are available.
There is no contact delivery available. We can take away or dine in available. And they accepts reservations also. 
Staffs are too pleasing and professionals. This is the very popular place among locale, so crowded during peak hours, so you may  experience some waiting time. To entertain they fixed TV in hall. 
Comparatively they had enough parking at the rear which is more convenient for motorists. 
They get appreciated for good hospitality and affordable dishes. Variety of cuisines, snacks counter is there so we can enjoy the local Kerala bits and take away.
They serve customers well in peak hours also that's why they rated for 4.1/5
Image Credits: Mint Clay Hut
4. Clay Hut Restaurant Wayanad
One of the few village restaurants in wayanad offers you an unique experience in the nature valley of Wayanad, Kalpetta.
The neat and clean environment and the ambience of clay hut is the best place to sit and relax like home and enjoy the authentic Kerala dishes. 
They have a vast food menu of vegetarian and non-vegetarian options. South Indian cuisines and best for sea foods. Crab dishes are popular. 
They provide 11 to 11 service with reservations and home delivery. And our door seating make customers to enjoy the beauty of nature while eating. Valet parking along with buffet system included in services.
Best customer friendly and loyal staffs. Overall customers reviewed clay hut Restaurant as the best place for sea foods in Wayanad. And rated 3.9/5
Image Credits: arjun palasseri 
5. Green Wayanad Mess House
If you are a person who always needs elements of nature to make you happy. Come here to experience the heavenly vibe..
Mess house is surrounded by tall trees and plantations. Having food surrounded plantations with chilled climate is beyond explanations. You can only experience can't explain. 
They are offering Kerala cuisines and occasionally serving Chinese food items. Its purely homely meals like dosa, puttu, uppuma, kanji, kappa biriyani, fish curry feel homesickness. 
There is no wheelchair access. And their services  is from 7 to 9pm. Because mess house is surrounded with plantation parking is limited. But staffs are really welcoming because mess is running by a family. So they treat customers well. 
Homely food at cheap prices is the review by people who already visited the mess. I also vote that best home made food with lot of options made to rate them 4/5. 
Wayanad is one of the top tourist destinations in kerala. The misty morning welcome you to allure the charm of monsoon. The best place to fall in love with nature. 
Do you know one thing guys, Whenever I satisfied my belly I do remember the Irish proverb, "Laughter is brightest in the place where food is good". Is this relatable to you?.. if you can relate, its damn sure that you have experienced this feeling.
You can stuff your baby stomach with anything eatable. You can control your hunger by having good food. Getting best service and hospitality served with food, you can satisfy your heart also. That time you can feel your heart is smiling because of happiness. And feel your belly is flooded with butterflies.
If you are provided with good food with good service, you are blessed. Because I do believe there is no sincere love than the love of food. 
You have to taste a culture to understand it. 
Looking for detailed restaurants list – read our blogs about restaurants in kalpetta, vytheri and sulthan bathery.
So guys keep traveling and explore the best restaurants in wayanad
 It's the best food in wayanad for your soul and eat well travel often.