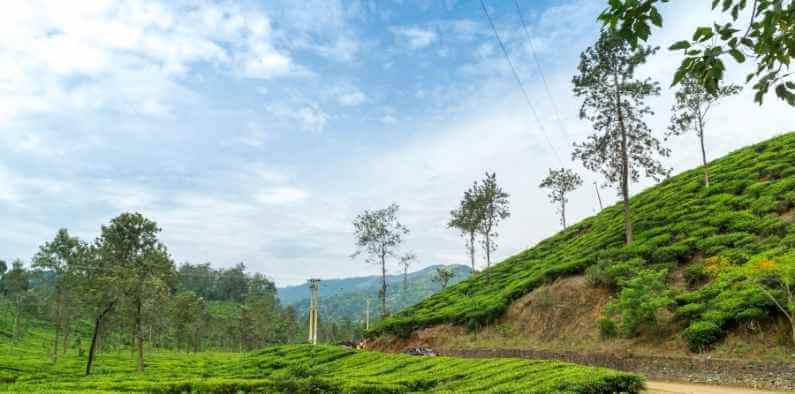 5 Best Tempting Restaurants in Vythiri
Written by Varsha M Friday, September 30 2022
Dear Foodies,
Just listen to me.
I want to share something.
Obviously it's a secret…
I don't know why I'm blushing and smiling to say this. But I'm really happy to announce that "i got committed".
Yes, it may b heart breaking to you boys who love me :p but, Anyway no more I'm single…
I'm in a relationship with "FOOD"
Sorry…
I know you're excited to know more about my relationship. I'll tell you…
I don't really remember when I was fell in love with her (Food will be called as her).
But if I guess it's for the first time I tasted the honey candy (Thean mittaii). Like her name suggest she was so sweet and melts in my mouth.
That moment I realised I can't leave her. So I started to love her I fell again and again. When my get older my love for her also getting stronger.
When I was a kid, its obvious that I can only taste from my home. But I was lucky enough to taste my moms love.
She shared her love through sweets, biriyani, pazhampori, and lot more…
I got addicted. Now, I grown up and I'm in search of her love by traveling. I visit different places.
Each time I travel I tasted her different shades of love. Sometimes she is so sweet, sometimes too spicy and hot… happy that she is chilled also.
I got upset when she is bitterly. Love is mixed with different emotions you know…
Finally I decided to live my life with her and accepted her love.
Now she is with me in my ups and downs. She satisfy me when I get hungry.
That's why I'm continuing my search for love…
Come on guys, let's explore restaurants in Vythiri and let me take you to taste her love in vythiri 😀
Best 5 Restaurants in Vythiri
Image Credits: Cafe De Castle
1. Cafe De Castle Vythiri
Are you loved to enjoy your food with the sight of books and foods?
This is the best place to visit. So you can get the vibe with music with decorating wall.
Well organized arrangement with lovely plants and coloured wall decorated with photos and drawings.
Cosy atmosphere and comfortable seating.
Long menu plenty of options. Hot and cool drinks. Sandwiches and wrap items.
Special items are broasted chicken and Shawarma, pizza, burger, etc.
24 hours service is theirs speciality.
Dine in and take away also available.
Friendly staffs makes customer more comfortable.
Ample parking available. Overall they are best in providing good food and hospitality.
That's why people who had experience reviewed them as best and rated 4.3/5.
Image Credits: binu pattayil
2. Rest N Dine Restaurant Vythiri
For homely food and feel. Rest N Dine is a nice try.
Because casual atmosphere and well maintained. Clean and tidy. 
Sea foods are special here. Mushroom and egg fried rice are highly recommend.
Without compromising quality they serve their best to customers.
6 am to 12am was their service time.
Make to feel good they provide outdoor seating.
May you like more than indoor seating. Delivery, take away and Dine in is available. 
Best customer service provided. Humble staff and lovely chef they modifies food as per the customer likings. Enough parking available. 
This is the best non veg and seafood restaurants in Vythiri with the best reviewed restaurant for all vegetarians who spend time in vythiri.
Good food with a lot of choices make them food paradise in Wayanad.
So people who visited here rated them 4.7.
Image Credits: Jaiganesh C
3. Taj Family Restaurant Wayanad
"Don't judge a book by its cover".
I remember this because TAJ just look like an ordinary place. But its located in a cool and calm place. Good interior and wide area with great view. 
Popular for Tandoori chicken, Butter chicken, Kerala porotta, Butter Naan, Prawns fry, Fish biriyani, Pepper chicken, Chicken noodles and the list continues…
There is 7am to 11pm service available. Delivery, dine in and take away available. Satisfying parking and friendly make them even more loving. 
Overall review is good restaurant when you reach Vythiri. Personally I recommend Taj because of they are serving delicious food with love and gratitude. So I rate 4.2/5.
4. Mywo Restaurant Vythiri
No matter how MYWO looks its about how they feed us.
Look simple and clean place. Attraction is it's a bamboo hut. So we can feel a touch of nature. 
They offer South Indian, North Indian and Chinese foods.
No contact delivery available. Dine in, take away and delivery is available. Get services from 7 to 9pm.
Like they appear, their staffs are also nice to deal with.
Spacious for parking. So MYWO is highly recommended restaurants in Vythiri by reviewers and rated 4.9/5. Really they deserve more attention.
Image Credits: arjun palasseri
5. Green Wayanad Mess House Vythiri
If you are a person who always needs elements of nature to make you happy. Come here to experience the heavenly vibe.
Mess house is surrounded by tall trees and plantations. Having food surrounded plantations with chilled climate is beyond explanations. You can only experience can't explain. 
They are offering Kerala cuisines and occasionally serving Chinese food items. Its purely homely meals like dosa, puttu, uppuma, kanji, kappa biriyani, fish curry feel homesickness. 
There is no wheelchair access. And their services  is from 7 to 9pm. Because mess house is surrounded with plantation parking is limited. But staffs are really welcoming because mess is running by a family. So they treat customers well. 
Homely food at cheap prices is the review by people who already visited the mess. I also vote that best home made food with lot of options made to rate them 4/5. 
Even though these restaurants are in Vythiri its accessible for all people who are traveling or spending time in Wayand.
I just only shared only some of the best place you can receive her love enough at vythiri. 
If you travel to Vythiri you will get to know the fact that Vythiri had a seducing beauty. 
She is covered with spice plantations, forests, diverse traditions of its tribal communities. 
Also she had the best picnic spots. So you can enjoy Pookode lake, Thamarassery churam, Thusharagiri waterfalls, Hridaya saras, Chembra peak heart lake lot more. She is rich with her diverse beauty and food.
Imagine guys… long road… sides are full of tall trees covering sky and the warmth of cool breeze…
Eyes amazed of beauty… ears pleased with natural sounds… and heart filled with happiness… there is no need of headset and music… that moment your heart compose new the music of satisfaction… Laaa….laaaa..laaaa…
Also read about restaurants in kalpetta, and sulthan bathery.
There are a lot to taste my love…
If you are with me, we can go together and explore…
So, lets go and explore restaurants in Vythiri.