Explore the best Restaurants in Kalpetta…
Kalpetta of Wayanad District of Kerala is for it's tourism.
There are plenty of locations to visit there. From Muthanga WildLife Sanctuary to Kanthanpara and Meenmutty Waterfalls, Kalpetta is what one tourist would dream of.
Tourism is only complete if and only if there is good food available nearby these viewpoints.
That is why we have listed the top best Restaurants in Kalpetta here. So that one can experience Kalpetta restaurants.
Top 5 Best Restaurants in Kalpetta
Enjoy nature's beauty without worrying about the availability of food.
1980's A Nostalgic Restaurant
1980's A Nostalgic Restaurant is an old home converted restaurant. Because of that, you will feel like you are visiting your grandparents' home in the village, while you are there. The ambiance is the most important factor of the 1980 restaurant Kalpetta.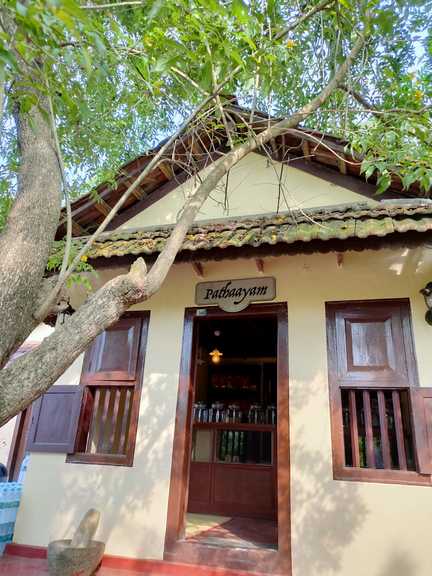 The 1980 restaurant, like its name, gives a nostalgic feel. The songs of the 80's are played here. Also the food is nothing new, but authentic Kerala food. They serve the food in clay pots and vazhayila. There are but like places for family or friends to dine privately.
As 1980's A Nostalgic Restaurant is owned by the famous actor Abu Salim, many celebrities have visited the place. There are photos of their memories stored there as well. The customers can always expect an actor or an actress walking-in there anytime. The reason to make 1980 restaurant a hot place is mainly that reason.
About the food, the food is decent here. There are many varieties of Kerala traditional food are available in 1980 kalpetta. Nothing tastes extraordinary, but nothing tastes bad either. With all these ambiances and the wide variety of food, the 1980 restaurant is surprisingly one of the pocket-friendly restaurants in Kalpetta.
1980's A Nostalgic Restaurant Menu, they don't have a menu, but the waiters there explain the dishes of the day. From Puttu, palappam, Porotta, dosa, to Biryani, Choru, etc. are available there. Traditional chicken varieties, beef varieties, fish varieties, and other traditional food items are available as well in 1980s restaurant menus.
There is ample space for parking for the 1980 restaurant. If you are looking for decent traditional non-vegetarian restaurants in Kalpetta, with good ambience and experience, 1980's A Nostalgic Restaurant is a must visit.
New Form Hotel Kalpetta
New Form Hotel Kalpetta is one of the best restaurants in Kalpetta you can find. The restaurant is famous for its tea snacks as well as the Arabian foods.
New Form Kalpetta menu is concentrated mostly in lunch and dinner, as well as snacks and fast foods. From Puffs to Pizza, they have everything. They even serve diabetic special drinks like bitter-gourd (pavakka) juice, and Amla (Nellikka) juice.
The restaurant is easy to find as it is situated near the Old Busstand, Kalpetta. New form restaurant Kalpetta is a very spacious as well as a tidy restaurant.
The main attraction of this restaurant is their "Book a Table" option. One can make reservations for a table through their website. You can easily put the details about your group, number, email address, and the date for reservation, and it's done. By this, you won't have to wait to get the space for you and your group to enjoy their delicacies from New form Kalpetta hotels.
Udupi Pure Vegetarian Restaurant
Are you a vegetarian?
You think the restaurant has not many options available for your taste?
Worry no more! Udupi Pure Vegetarian Restaurant in Kalpetta is there for you…
They serve the most delicious vegetarian food in Wayanad district. The place has some variety of dishes. Udupi Pure Vegetarian Restaurant is famous for its Ghee Roast. There are other dishes of multiple cuisines available there as well; Veg Thali, Butter Masala Dosa, Kerala Porotta and Paneer, Noodles, etc.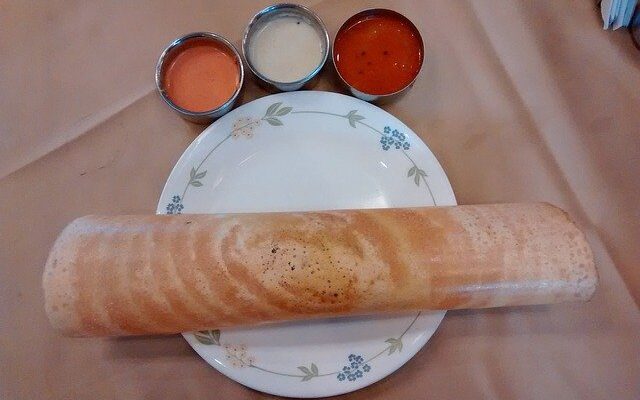 They also serve Masala Tea, Fruit Falooda, and other drinks and ice creams in the restaurant. Udupi Pure Vegetarian Restaurant is located in GreenLand Nagar, Kalpetta near Indian Bank ATM.
The ambience is as good as expected in vegetarian restaurants in Kalpetta. It is a non a/c restaurant, but who needs ac in Wayanad! There is ample amount of space available for parking.
If you're a Veggie and you are anywhere near Kalpetta, Udupi Pure Vegetarian Restaurant is a must visit place.
Oottupura Kalpetta
Oottupura is one of the best restaurants in Wayanad you may want to visit, if you're missing homely meals.
The restaurant is run by a group of women. An old house is recreated to make it as a food space. The most important thing one needs to know about this restaurant is that Oottupura works only during lunch hours. Other teams deal with breakfast and dinner there.
Oottupura serves food in plantation leaf (vazhayila). They serve authentic traditional meals of Kerala there. Along with the Rose Matta Rice, Oottupura prepares many side dishes like aviyal, thoran, pickles, puli-inji, pappadam… Fish curry and fish fry is available with the non-veg meals and Sambar is the main curry with vegetarian meals.
Oottupura also serves Paayasam for free with a fifty rupee meal. The main attraction of the restaurant is their pocket friendly meals which satisfies you like the food prepared by your mother.
The restaurant is situated in Kalpetta town opposite to Civil Station. It is an easy-to-find restaurants in Kalpetta. The only con of Oottupura is they don't provide parking space. So you may have to park it by the road to have food.
The Woodlands Hotel Kalpetta
Travelling with your family or friends?
Looking for a hotel with good vegetarian food and good accommodation?
Then the Woodlands Hotel Kalpetta is the right choice for you.
If you are planning to visit Kalpetta and enjoy your stay there as a tourist, then you should definitely choose this hotel.
Not only do they provide the best accommodation, but they also have one of the few pure vegetarian restaurants in Kalpetta. Even if you are not staying there, you can still enjoy the food from the restaurant.
From typical south-indian dishes to vegetable varieties of Chinese cuisines are served here. Although the options are limited, if you're planning for a trip there and you want to enjoy good food without upsetting your stomach, The Woodlands Hotel Kalpetta is your buddy. They serve delicious food from morning to night, since they also are for their hotel guests.
The hotel is easily accessible since it is located on the Bengaluru-Kozhikode highway(NH 212). Although placed in the centre of the city and near the Highway, the Woodlands Hotel provides ample space for parking. Access to all the tourist locations are easy from there too.
Other Honourable Mentions
If you are looking for a cosy place to hangout with your friends, the Ukulele restaurant in Kalpetta is one of the good options. They serve mostly fast-food as well as fusion drinks. For good ambiance, Ukulele is good.
As a Malayalee, I can vouch for the fact that there will be at least one or two who will be searching for the Indian Coffee House.
Not to worry! Kalpetta restaurants have it as well. Like any other Indian Coffee House, they serve quality food with a good ambiance.
Lunch House, Canteen-Vanitha Mess, Thalassery Food Court, are some worthy mentions as well.