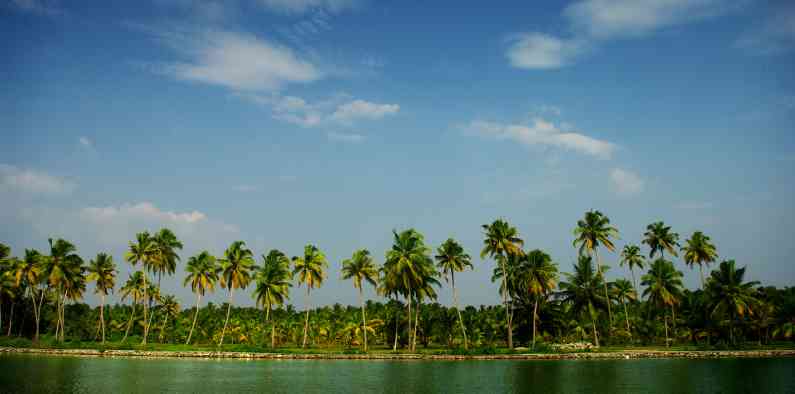 7 Best Restaurants in Irinjalakuda Offering Local and World Cuisine
Written by Shahla Jasmin Sunday, December 11 2022
Hello foodies…
What's up?
Have you ever visited Irinjalakuda, Thrissur and explore irinjalakuda restaurants?
It is a famous place in the Thrissur district. 
Yes, the District of sacred sites and colourful festivals.
Are you a food lover? Or a food vlogger? Or a couple looking for the best romantic place to dine in?
Then, welcome to Irinjalakkuda. The Irinjalikuda restaurants here are for you.
Come on….. let's have a look at some of the best restaurants in irinjalakuda.
VEG RESTAURANTS IN IRINJALAKUDA
Image Credits: Hotel Vrindavan veg
Both Vrindavan Hotel and Koodalmanikyam are worth visiting.   
It is on the main road of Koodalmanikyam and is a South Indian Cuisine restaurant.
Here is given address of those who wish to go there. 
86W3+PQP, Koodalmanikyam main road, Irinjalakuda, Trissur, Kerala 680121.
The Vrindavan restaurant is famous for its Masala Dosa and Sambar. Travellers, foodies, and people who come to Koodalmanikyam go there, especially for Masala Dosa.
Other than masala Dosa and Sambar, they serve Idaly Sambar Vada, Paneer Butter Masala, Channa Batu, Puri Masala Curry, Masala Dosa Puri Bhaji, Puttu kadala, etc. 
The ambience and vibe of this restaurant are other things that attract people to the hotel. The walls have mural paintings and photos of Trissur pooram. Here foods are served in banana leaves which give a traditional vibe.
Staffs here are polite and serve food fastly. It has bathroom facilities for both men and women separately. The restaurant is always crowded, but they can handle all this. 
Since the restaurant is near Koodalmanikya Temple, they provide hygienic food in a neat environment.
The parking facility of this restaurant is another attraction. 10 to 15 cars can park there at a time. The vast area for parking is necessary for restaurants near famous places like a temple. 
If you are a veggie-lover, don't forget to visit Vrindavan restaurant when you visit Koodalmanikya Temple or pass through Irinjalakuda.
2. C S Elayath Catering & Lunch Home
It is a pure vegetarian restaurant located at Moonupeedika road, Irinjalakuda, Trissur. It is located 500 meters from Koodalmanikyam Temple.
Opening time in the morning is 11:30 AM to 3 PM, and in the evening, it opens at 4 PM and closes at 8 PM.
The specialty is you can eat natural food at a reasonable price. That attracts people who love veg food here.
The popular foods are Masala Dosa and payasam. Especially Palada payasam. When you visit this restaurant, don't miss out on palada payasam. It is really tasty and addictive.
Other than Masala dosa and payasam, they serve Ney Podi Dosa, Curry Vegetables, Thattu Dosa, Chapati, Stew, Mini Idli, Chana masala,etc.
Lunch is like a small sadhya when compared to lunch in other hotels.
They also have a catering service.
 Homely food with a good atmosphere and quality food at a reasonable price is an attraction of this restaurant.
 They offer good customer service. Staffs serve food with respect.
 Parking facilities are also available.
 So don't hesitate to go there when you pass Irinjalakkuda, only if you are a veggie and a payasam lover.
NON-VEG RESTAURANTS IN IRINJALAKUDA
Image Credits: Bobanum Moliyum Restaurant
3. Bobanum Moliyum Restaurant
It is a small restaurant located at Bypass road, Irinjalakuda, Trissur.
The restaurant is open from 11 Am to 11 PM.
The most popular item of Bobanum Moliyum Restaurant is Al faham chicken and tea in a cup made of biscuit.
They also serve Chicken biriyani, kizhi Porotta, chatti chor pork, and black tea.
And have 24 varieties of chicken like Kadai chicken, butter chicken, Ginger chicken, chicken 65, etc., 12 varieties of rice and biriyanis, eight varieties of noodles, soup, starters, beef, bread, etc. There are a lot of them.
Juice items are also available.
The ambience inside the restaurant is so good and eco-friendly. The upper wall is decorated like a grape grove. 
One side wall is full of glass bottles with spices and masalas. It gives a different ambiance from other  irinjalakuda restaurants. 
And the walls have cartoon drawings. Also, there are lots of paintings of Bobanum Moliyum, like its name.
Staffs are excellent and have good behavior. And their customer service is also good. The only problem is seats are limited with 5 to 6 tables. But they are trying to expand.
There is no parking place but you can park along the roadside.
You can go there with your friends or family for a snack or lunch or dinner. Couples can also go there because the ambiance of the restaurant is a little romantic too.
Don't miss to visit if you have a chance.
Image Credits: B spot Restaurant, Irinjalakuda
4. B Spot Restaurant, Irinjalakkuda
The non-veg B spot restaurant is located near Municipal Office, Ayyankavu Temple road, Irinjalakkuda, Thrissur. It opens from 11:45 AM to 10:30 PM.
The most popular foods are Thava Roll, Bamboo Biriyani, Matka Biriyani, Chicken Biriyani, and chicken bamboo Biriyani.
Non-veg foods, veg foods, ice creams, juices, etc are also available there.
B Spot Restaurant is a must-visit restaurant in Irinjalakkuda.
Bamboo biriyani is a must-try dish there. The presentation and taste are enjoyable.
The ambiance is calm, with some simple decorations.
A parking facility is also available.
If you are going out with friends near Irinjalakkuda or if you are a biriyani lover, B Spot restaurant is one of the best options.
SEAFOOD RESTAURANTS IN IRINJALAKUDA
Image Credits: Venus Restaurant, Irinjalakuda
5. Venus Restaurant, Irinjalakuda
It is a good family restaurant opposite to South Indian Bank ATM, Irinjalakkuda main road. It usually opens from 7 AM to 10 PM
This is a non-veg restaurant mainly of chicken and beef. But they also serve seafood. 
Fish Biriyani, Prawns Biriyani, Koonthal Biriyani, Fish fry, fish Curry, Prawns roast, and Koonthal roast are the seafood they serve.
If you like to eat seafood, Venus restaurant is the best option in Irinjalakkuda.
The staffs here are nice and they help with recommendations. The rate of food is also affordable but the quantity and quality of food are also enjoyable.
parking facility is available with assistance. We can park 8 cars at a time.
The ambiance inside the restaurant is really pleasant but sometimes there will be very noisy.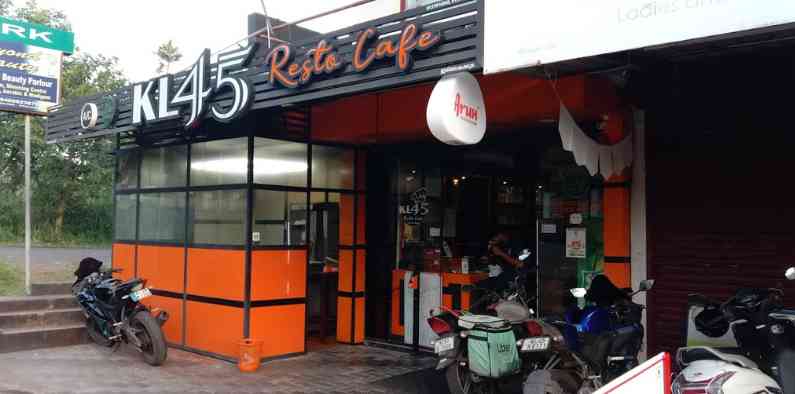 Image Credits: Nikhil Nikhil
The restaurant is opposite to Christ College of Engineering, Christ College road.
It is a non-veg restaurant mainly of chicken and beef, but they also serve Seafood Fried rice, and sea Food Noodles.
They also have Shakes, Fruit salad, King Falooda, etc.
It is a nice restaurant for family and friends. It is a small cosy place if you look from the outside, but it can accommodate more than 35 people.
The highlight is nice food with good service. The staffs are polite with excellent service. Very neat and clean Restaurant.
The interior is pleasant with paintings and small decorations. There is an ample parking facility also.
NORTH INDIAN RESTAURANT IN IRINJALAKUDA
Image Credits: Nejil Neji
The restaurant is on the 22/368 Ground floor, Relax Building Kodungallur-Shornur road, Christ college road junction, Irinjalakuda. It opens from 8 AM to 11:30 PM.
Relax restaurant serves North Indian cuisines like Chena Masala, Chilly Gobi, Chilli Gobi dry, Gobi Manjurian, Chilli Manjurian, Chilli Paneer, etc. 
Wide varieties of North Indian foods and Arabic foods are available. The food is good in terms of quality and quantity at a reasonable price.
If you are a fan of North Indian foods, then no need to go to North India just come to Relax hotel. It is an attractive place, because of the tasty food they offer.
Even though most staffs are from other states, the service seems to be pleasant, and the restaurant is clean.
Usually, it is a crowdy restaurant, so the ventilation is limited. 
A good parking space is available.
Foodies, what do you think about the restaurants in irinjalakuda after knowing the dishes there?
Don't you feel to go there?
Koodalmanikya Temple, Thachudaya Kaimals, and the restaurants here are the things that attract people to Irinjalakkuda.
If you ever get a chance, don't miss going there.
Restaurants in Thrissur are a lot like people – each one is unique and has its own personality. If you're planning a visit, be sure to read up on the restaurants in advance so you know which ones are right for you.
If you're looking for the latest food trends, be sure to follow mykeralafood. We'll keep you up-to-date on all the latest restaurant reviews.