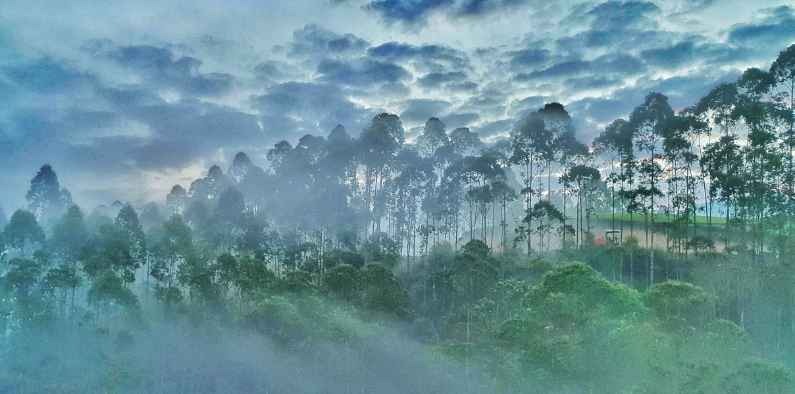 8 Best Restaurants in Adoor to Fill your Stomach
Written by Anjana Wednesday, November 30 2022
Adoor is famous for Sree Krishna Parthasarathy Temple and is a popular tourist destination in Kerala.
No matter what tourist place we go to, we first look for where to get the best food.
Adoor is one of the best places; we can get all kinds of foods, such as vegetarian and non-vegetarian.
North Indian, Arabic, and Chinese dishes are also available here.
Below are some of the best restaurants in Adoor where you can get all this. 
Best Non Veg Restaurants in Adoor
Paradise restaurants and Diana restaurants Adoor are two of the best-known non-veg restaurants in Adoor, which we can never miss in terms of food. Their details are given below:
1. Paradise Restaurant Adoor
Paradise Restaurant is situated on Adoor Bypass Road which is near Beverage Outlet. There are a variety of chicken and fish dishes here. A restaurant is a great place. You can come with family or friends, 
Most of the seating is in the open air, and they have AC hunts too. The food was delicious in quantity and quality. The price is reasonable. You will get different types of food in this restaurant. There is no need to wait long for service. 
The way one of the staff handled the customer was worth mentioning. He was very courteous and kept to take feedback, and served with a smile. 
Special Food List 
Chicken Biryani 

Prawns Fry 

Beef Dry Fry 

Mushroom Masala

Chilli Chicken 

Mushroom Kadai

Kothu Porotta Chicken

Pepper Alfahm

Ghee Rice 

Garlic Chicken 
Main Food List 
Paradise Special Biryani 

Fish Biryani 

Prawns Biryani 

Paradise Special Chatti curry 

Kuttanadan Fish Curry 

Fish Thoran 

Fish Thava Fry 

Karimeen Masala 

Chicken Mappas 

Chicken Thoran 

Chicken Perattu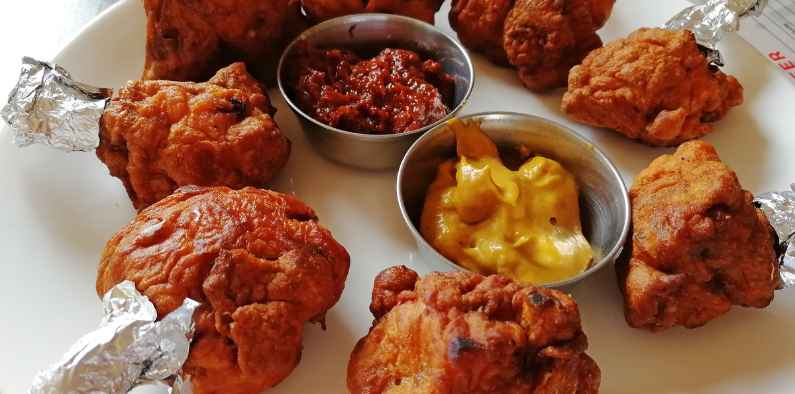 2. Diana Restaurant Adoor
Diana Restaurant is one of the best restaurants in Adoor; it offers good car parking with excellent security to help you during your parking.
The interiors are fantastic. Food quality and quantity are excellent.
Mandi and other Arabian dishes are also served here. Overall nice; the behavior of the staff is really good and the restroom are clean, and it has perfect restrooms.
The bakery is beside the restaurant; you can order cakes and cut them in the restaurant.
Staffs are extremely helpful, and the chairs are comfortable. Another attraction is welcome drinks. 
Special Food List 
Chicken Biryani 

Chicken Mandi 

Chicken 65 

Broasted Chicken 

Alfaham Manti 

Dragon Chicken 

Fish Biryani 

Kuzhi Mandi 

Diana Spl Chicken Fry 
Main Food List 
Palak Paneer 

Chilli Gobi 

Dal Tadka 

Koonthal Roast 

Prawn Roast 

Mutton Rogan Josh

Mutton Pepper Fry 

Egg Kothu Parotta 

Chilly Parotta 

Garlic Naan 

Chicken Stew 
Best Veg Restaurant in Adoor
No matter what tourist place we go to, it is effortless to find a non-veg restaurant.
Still, it isn't easy to find a vegetarian restaurant.
But Aryas and Padma Cafe are the two best vegetarian restaurants in Adoor.
A reasonable budget vegetarian hotel in Adoor. Clean and calm ambiance.
Lots of veg dishes on their menu, like Idly, dosa, poori, vada, etc.
Cool drinks and juices are also available. Good customer service.
They have attached the A/C restaurant separately. Cardpayment and UPI payments are accepted, which is very close to KSRTC bus stand.
They have courteous staff, so food is supplied without much delay. 
This hotel is inside a shopping complex. It's on the first floor, and we have a vast parking space on the ground floor for around 20 vehicles at a time. 
Which is situated in Adoor tower in central adoor. 
Special food list
Masala dosa 

Poori set 

Onion dosa 

Gopi Manchurian 

Chilly parotta 

Spl. Ghee roast 

Spl. Masala dosa 

Spl. Meals 
Main food list 
Chamba rice 

Noodles 

Onion oothappam

Appam 

Fried rice 

Biriyani
A charming and clean pure vegetarian restaurant around the locality.
Staffs are amicable. The food was delicious and adequately served.
Got a large open area parking space which is very convenient.
They have traditional Kerala dishes like vada, dosa, masala dosa, etc.
Which is situated near an old private bus stand and kairali lab. 
Special Food List 
Special Butter Masala Dosa

Special Thali

Kothu Parotta 

Veg Fried Rice 

Schezwan fried rice 

Chilli parotta 

Tomato uthappam 

Unniappam 
Main Food List 
Onion Uthappam 

Puttu 

Noodles 

Paneer masala 

Mushroom Masala 

Gobi 65 

Chilli gobi 

Sweet kuzhakatta
Best Seafood Restaurants in Adoor
On a trip, seafood lovers are an indispensable element in that group. For them, the best seafood restaurant in Adoor are given below: 
5. Co-operative Restaurant
If you prefer seafood, it is the right place to eat at Adoor. They serve all kinds of seafood. The ambiance of the hotel is charming. 
It is near Adoor Bypass Signal (Adoor- Kayamkulam Bypass)
They have wide varieties of "Puttu" like chicken puttu, Beef puttu, Fish puttu, etc.
The lady who coordinated the food order was friendly and informative.
The hotel was elegant and tidy. The toilets were well maintained. 
Special Food List 
Mixed Sea Food 

Podimeen Fry 

Fish Biryani puttu 

Fish Biryani 

Salt and pepper fish curry

Neymeen fries 
Main Food List 
Meals with Meen Sambar 

Fish pollichath 

Fish puttu 

Pepper Chicken 

Chicken fried rice 

Chicken biryani puttu
6.  Fil fil Family Restaurant
This restaurant has a very good dining area and well-behaving staff.
A large parking area is available in front of the hotel.
The Interior of the hotel and its neatness are excellent.
Convenient location on the adoor bypass.
They Serve both veg and non-veg dishes. 
Special Food list 
Kerala Prawn curry

Kerala Fish curry 

Masala/fry (Neymeen) 

Fish masala 

Crab Roast 

Karimeen fry 

Koonthal Fry 

Prawns roast 

Mango fish 
Main Food List 
Thalassery dum biryani

Butter chicken masala 

Sweet corn soup 

Chicken stew 

Chicken mandhi 

Tandoor porotta 

Garlic nan 

Plain kulcha
Best Chinese Restaurant in Adoor
There are many chines dishes for lovers in our Kerala. The best Chinese dishes served at the restaurant in Adoor is:
7. Thomson Restaurant & Bakery
Nice place with a cheerful ambiance. Melodious music running in the background with a gentle sound will enhance your mind and appetite. Good food and an excellent parking area.
The restaurant is on the kayamkulam-punalur road, opposite the Mariam Plaza building. 
Special food List 
Paneer butter masala 

Paneer Kadai 

Veg Kadai 

Chilly paneer 

Mushroom masala 

Mushroom chilly 

Gobi Manchurian 

Chilly gobi 

Veg. Khorma 
Main Food List 
Duck stew 

Irachi cheeni chatti 

Sweet corn chicken 

Kasthoori chicken 

Chicken doplaza 

Butter naan 
Best Arabian Restaurant in Adoor
The best Arabian restaurant in Adoor is given below:
Good restaurant and have a good ambiance. You can say for sure this place has the best atmosphere in town. The quality of the food is outstanding.
While on a highway ride, one looks for good food, safe and excellent parking, and restrooms. Which is in Parass La at Adoor. 
Special food List 
Alfaham full

Schezwan Alfaham

Alfaham Pollichath

American BBQ 

Peri peri BBQ

Honey BBQ 
Main Food List 
Puttu Ice cream 

Cream of chicken soup 

Kabab 

Butter chicken 

Pothichoru 

Mutton Biryani 

Beef deep fry 

Fish Alfaham 

Squid Fry 

Kuttanadan Chicken curry 

Blue sparkling
We hope you have enjoyed reading about the delicious dishes you can find in the best restaurants in Adoor.
Please take some time to check out mykeralafood, some of the restaurants in Pathanamthitta, and punalur and also think about which delicious foods you'd like to try first!
If you're looking for a good restaurant in Adoor, or you're just looking for a new place to try, we hope you'll give one of these places a try!
Again, we hope you've enjoyed this blog post, and we'd love to hear from you!
If you have any feedback or articles you'd like us to write about, please let us know.
Thank you for reading, and we hope to see you again soon!