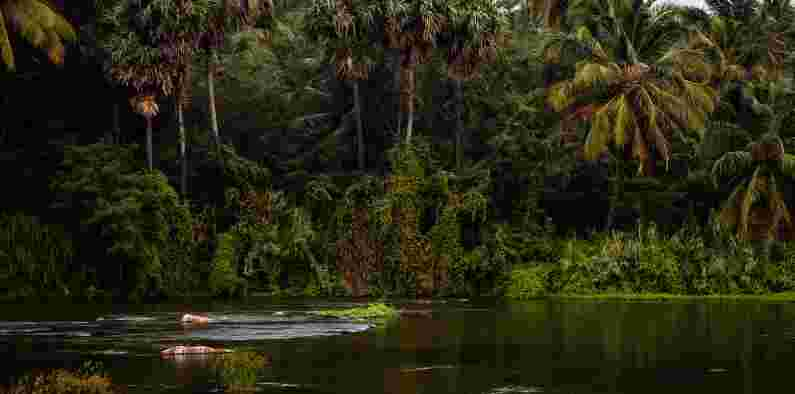 6 Best Restaurants in Ponnani You Must Try Once
Written by Shahla Wednesday, December 21 2022
Guys, guyss guys…
How have you been?
We human beings are not very perfect. There must be at least one flaw in every human.
But…
But we prefer the perfect or best when we choose something.
If it is an outfit or a place or food etc. etc. etc…..
Even when marrying, we want a perfect partner…ha ha haaa…….
So, here l am going to tell you some of the best restaurants in Ponnani.
Have you ever been to Ponnani?
It is such a lovely place in Malappuram District.
If you want a satisfying meal or a snack, the food is not just that matters. 
Other than the taste of food, it depends on the restaurant's ambiance, cleanliness, staff behavior, if they serve quickly or not, car parking facility, etc….
Are you a food lover? Or Are you looking for a restaurant with nice ambiance? Or Do you love beachside restaurants?
So, if you want to know more about this… Don't just scroll down….Read carefully.
Vegetarian Restaurants in Ponnani
1. Anand Bhavan – The Pure Veg Restaurant
If you are a pure vegetarian lover, this is the best spot for you in Ponnani.
Restaurant Anand Bhavan is on Old NH 17 road, kuttadu, Ponnani. Reasonable prices and homely pure vegetarian food are the main attraction of this hotel.
Once visited people will visit here again and again for Masala Dosa.
Ghee roast and Vada of Anand Restaurant are tasteful at a reasonable rate.
Breakfast will be Vada, Dosa, Masala Dosa, Idly, Vellappam, etc. And meals are also available with different types of curries like Sadhya. 
The neat and clean ambiance enhances the overall look of the restaurant.
A parking facility is available just in front of the restaurant, and good customer service.
The second option for vegetarian food in Ponnani is the Salkara hotel, located on Chavakkad Road, South Ponnani.
They serve veg and non-veg foods.
Poori and Ghee Roast are the main veg items they supply.
The neat and clean ambiance and excellent customer service are other speciality.
A parking facility is available.
Non-Veg Restaurants in Ponnani
Image Credits: Mulberry Creations
The Chappati factory in Ponnani is one of the top non-veg restaurants in Ponnani. It is a highly recommended Restaurant due to its pleasant customer service and food quality.
It is easy to locate, as its located in a favorable neighborhood, Vandippeta, Ponnani, Malappuram (Near Bridge Old Town).
It is like an evening cafe, which opens at 3 PM and closes at midnight.
There are wide varieties of chicken and beef dishes like Beef Roast, Beef Chilli, Pepper Beef, Chicken fry, Chicken Thanthoori, Pepper Chicken, etc.
Other than beef and chicken items, there are a lot of dishes. The popular things are China Milk Tea and Koth Potato.
The customer service is excellent with polite staff. 
There is no particular parking space available. You can park along the roadside.
Are you looking for a restaurant open 24 hours and have a lot of late-night snacks? 
Ponnani bypass is the location of that restaurant.
This restaurant is known for its Porotta with beef and Chicken Chilli. 
And they have a special Tea. From the opinion of people who have eaten at Safa restaurant, Tea is a must-try item.
Late-night snacks and outdoor seating are the main attraction of this restaurant. And tasty food at a reasonable price also makes this restaurant attractive.
The whole Ponnani in a single painting inside the dining hall, small decorative LED bulbs, and a neat and clean ambiance enhances the overall look.
A parking facility is also available.
Seafood Restaurants in Ponnani
Image Credits: Chammanthi Restaurant
Are you a crazy person for seafood? 
If yes, Chammanthi restaurant is the best option in Ponnani.
Just like the name, you can eat fresh and homely food at a reasonable cost.
Kuttadu, Ponnani, is the location of this beautiful restaurant.
12 PM to 3:30 PM is the opening time.
The special items they offers are Fish Fries, Squid Roast, and Kakka Roast. Fish meals are also available.
It is a perfect family restaurant. 
The clean and neat ambiance and hygienic food are the main attraction of Chammanthi Restaurant.
Excellent customer service and parking facilities are also the main reasons for this hotel's popularity.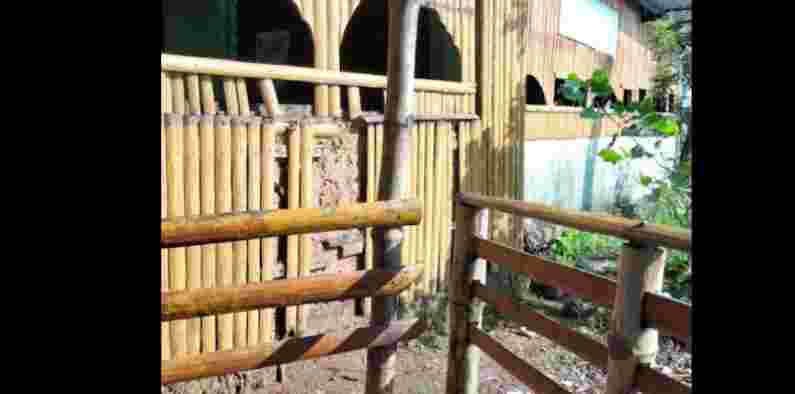 Image Credits: Nousu Thottayi
Are you a Karimeen fan??
If yes, Then this is the best spot for you.
According to the visitors who had eaten Karimeen, it is the best in the world. 
The restaurant is located in Ayinichira, Ponnani.
The opening hours are 12 to 3:30 PM.
The special items here are Karimeen Chor and Kannan Fry.
The river that flows through the backside of this restaurant is the main attraction of this place.
You can enjoy the food while watching the river and enjoying the natural beauty.
Pleasant and polite staffs are also the specialty of the restaurant.
Parking space is also available.
There's plenty to do after a delicious meal at restaurants in Ponnani.
Travelers are voting Thrikkavu Temple as one of the best tourist attractions in Ponnani! 
With 81 tourist attractions in Calicut and 69 in Palakkad, both cities located just a short distance away, there's plenty to explore in this area.
 The most popular attractions include Kappad Beach in Calicut and Mannarkkad in Palakkad. 
But with 1686 total tourist attractions in Kerala and 12972 in India, there's plenty more to see and do! Our members' favorite attraction in Kerala is Munnar, and Mumbai is the top pick in India.
If you're looking for more restaurant reviews, my kerala food is the place to be. We update our site regularly with the latest and greatest food trends, so you can always be in the know.
Also check our 7 best restaurants in Nilambur.