Nilambur is famous for the Adyanpara Waterfalls, Nilambur Kovilakam, Conolly's plot, Teak Museum, and Bio-resource Nature Park.
Yet anybody who is planning to visit would first search for Best Restaurants in Nilambur, and then these attractions. People prefer food over anything, and if it is not available nearby a tourist place, the tourism there is much likely to decline.
Kerala is God's Own Country, and Nilambur is one of the main attractions of Kerala. We cannot let anybody back away from its beauty because they don't know about Restaurants available in Nilambur.
Here are the top 7 Best Restaurants in Nilambur. Hope your visit to Nilambur will be filled with joy and good food!
Woodbine Restaurant
Woodbine Restaurant can be regarded as the only good Restaurant in Nilambur town which serves both non-vegetarian and Vegetarian foods with good taste. It is a must-visit restaurant if you ever visit Nilambur.
The Restaurant is located near Jyothi Theatre on SH28 road. Since it is easily accessible and has ample space to park vehicles, it is one of the tourists' best pick Restaurants in Nilambur. It also has a Children's park, and this attracts many families.
Broasted Chicken, Chicken Kondattam, Al-faham Chicken, Chicken Chettinad, American Chopsuey, Beef Roast, Hot & Sour Soup, Mixed fried rice, authentic Kerala style sadhya with more than 15 side curries, are some of the many main attractions of Woodbine Restaurant.
The Restaurant treats you not only with the taste, but the view as well. The food is garnished beautifully with utmost care here. In that way, it is one of the hot spots for social media influencers.
Although the ambiance and the taste and look of the food are more than that of an average restaurant, the price of food is considerably lower. It is not cheap but affordable.
Bapsys Biryani Center
One of the best quality Biryani available at an affordable price. Bapsys Biryani Center can be defined as that since they serve delicious Biryani there for a really cheap rate.
Chicken Biryani, Beef Biryani, and Chicken mandi are Bapsys Biryani Center's highlight dishes. The Restaurant is clean and tidy. Since the Restaurant is located near Nilambur New Busstand, it is easily accessible too.
Bays Biryani Center cannot be excluded from the Best Restaurants in Nilambur list. They serve the best varieties of Biryani, with a lovely ambiance and clean environment.
Black Pepper
If you are looking for a clean and star-valued atmosphere in a restaurant, Black Pepper is the only one you can find in Nilambur. The Restaurant serves fusion as well as multi-cuisine foods there.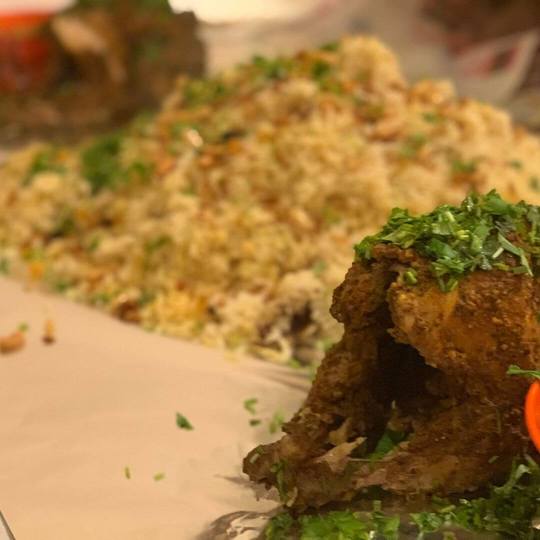 Broasted Chicken is a must-have of Black Pepper Restaurant. Arabian-styled foods are the main attraction here. Though the parking space seems ordinary, the interior of the restaurant has an excellent standard. The ambiance is good as the restaurant gives you a feel of a multi-starred hotel.
Considering the ambiance and food, the prices are reasonable. Black Pepper can be listed as one of the Best Restaurants in Nilambur.
Illam Homely Food
Like the name, the Restaurant serves you one of the best homely foods available in Nilambur. People visiting Karimpuzha can visit Illam Homely Food, as it is nearby.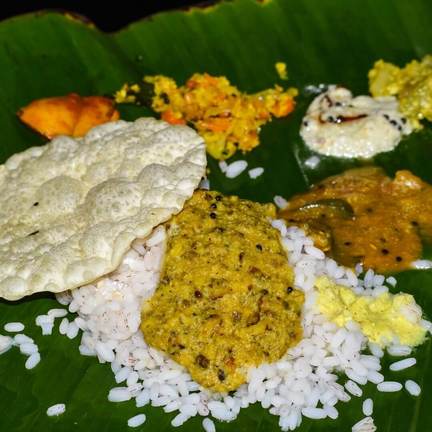 Though there are only limited options available there, the food tastes outstanding. People can enjoy hot and tasty authentic sadhya. The ambiance in Illam Homely Food is impressive as it is created like a traditional hut-like structure.
After experiencing the beauty of Karimpuzha, one should come here to get homely food. That way, you can experience the true traditional beauty of nature.
Emmachi Biryani
Malayalees love their Biryani. After visiting the Teak Museum of Nilambur, the tired and hungry tourists can visit Emmachi Biryani for their delicious Biryani. Since it is located near the SH28, it is easily accessible for tourists.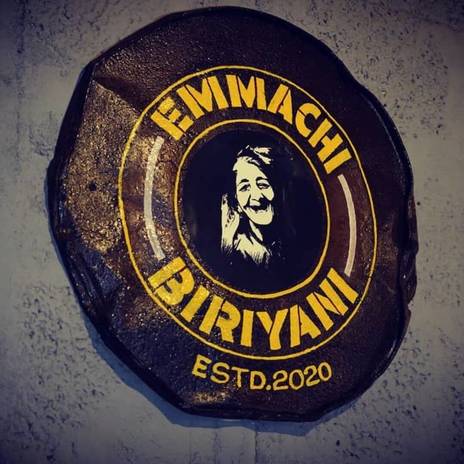 Chicken Biryani, Beef Biryani, Mandhi, Fish Biryani are the daily menu available there. The traditional Biryani is served there with the traditional taste. Since the price is affordable, one can eat without worry and until their belly bursts.
The Restaurant is one of the cleanest and is made with the contemporary modern concept. The Restaurant is made in a nice blend with traditional and contemporary designs. Any generation of people would enjoy the ambiance of this place.
Emmachi Biryani can be listed as one of the Best Restaurants in Nilambur for their quality and quantity of food, the ambiance of the Restaurant, accessibility, and cleanliness.
Raydan Restaurant Nilambur
Are you a Kuzhimanthi lover? If yes, Raydan restaurant Nilambur is best for a fan of Kuzhimanthi. I think Raydan introduced mandi for the first time in Nilambur.
The Restaurant is situated between Nilambur and Chandakunnu town. It's a lovely restaurant where you can get Arabian dishes during the daytime.
If you plan to try some other delicious foods, you will be disappointed for sure they only have Mandi to serve. No other food items like juices or snacks or Kerala-style foods. Only Mandi Beef, Mandi Chicken, Mandi Mutton, Madhooth Beef, Madhooth Chicken, Alfaham, and Fish Magli
But, it's the best place for Arabian food, and I must say their all mandi is excellent and worth the taste. The ambiance of Raydan can be improved, and they have good service and providing the best quality foods.
7 days bakery and restaurant
7 Days bakery and Restaurant is only just one km ahead of Nilambur bus stand. The restaurant is a good option for a Shawarma in Nilambur. The menu of the Restaurant is good, and the items are affordable.
They provide good food at favorable rates when it's food, it is fresh, and the other items are really delicious like Biriyani, Alfaham, and snacks, etc. The only disappointing thing is that they don't have many varieties of dishes.
The food has good quality. Soft and cool drinks are available like Fresh juices, Lime juices, Shakes, Appetitez, Bread items, Veg Dishes, burgers, sandwiches, and Wraps.
They maintain the Restaurant neat and clean. The atmosphere of the restaurant is good. Finally, the seating arrangement of the Restaurant is good, the staff's behavior is excellent. And, they provide good parking facilities.
Honorable Mentions
Explore Union Restaurant, Chicken Hut Family Restaurant, Rahat Restaurant, etc., are some of the Restaurants you can check-out along with the Restaurants in Nilambur listed Restaurants. All the Restaurants are non-vegetarian Restaurants and offer good food at a reasonable price.