Are you currently at Kumarakom at this time?
Did you visit Kumarakom bird sanctuary, Pathiramanal island, and Vembanad lake?
Even if you visited or not, begin your trip following mouth-watering dishes from seafood restaurants in Kumarakom.
It is Kumarakom, and it is famed for Toddy shops with a great deal of seafood cuisines.
Not only toddy, an individual can taste homely meals from any of the following toddy shops.
Best Seafood Restaurants in Kumarakom
Explore seafood restaurants in kumarakom to enjoy delicious foods of Kumarakom.
Kilikkoodu Toddy Shop Kumarakom
Kilikkoodu restaurant is the best toddy shop in kumarakom to explore Kerala's local cuisines.
It is not just a toddy shop but also a family restaurant, and that always welcomes the families.
The charisma of the kilikkoodu restaurant would be the uniqueness of their serving menus. They serve a lot of variety of plates of fish and non-veg items one could taste.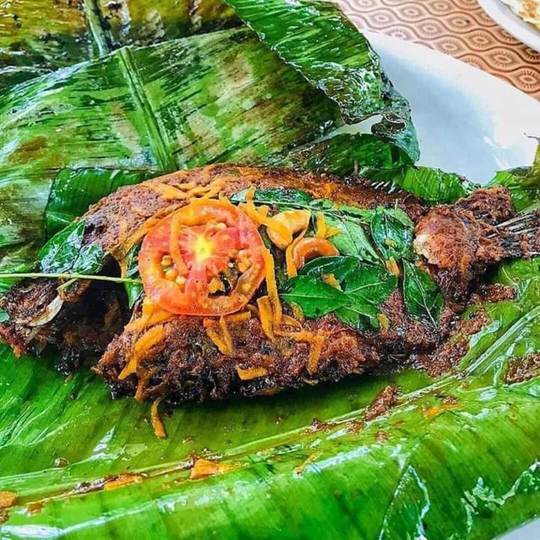 Kilikkoodu toddy shop serves Toddy at a clay pot with a few freshly cooked portions of meat, and foods are yummy here. The restaurant menus are Crab roast, Prawns roast, Karimeen pollichath, Kallappam, Kappa, Duck curry, etc.
They have different sections for families, solo travellers. There's a specific place just for families so that one can enjoy the day with family members.
Their services are excellent, and it all depends upon who's taking your order. If you're going there on weekends, expect a bit crowd and wait patiently for your turn.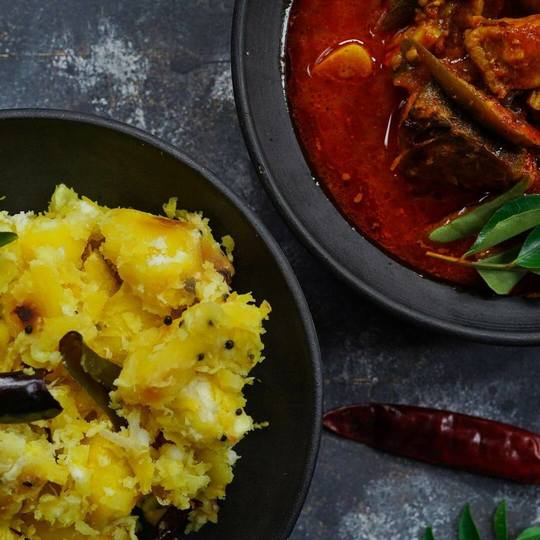 The seating of the kilikkoodu restaurant is excellent; over a hundred people may accommodate at a time.
The restaurant isn't like a toddy shop as we believe. It's an authentic and contemporary outlook shop with a restaurant facility and ambiance.
The cost of the food this restaurant is normal if you have money to spend. As you can think, if you purchase Karimeen pollicath along with other fish products, it costs just a tiny bit higher.
Kilikkoodu restaurant provides enough parking facilities.
Tharavadu Family Restaurant Kumarakom
Tharavadu family restaurant kumarakom is another best spot to explore the best local food of Kerala and it is a fantastic seafood restaurants in Kumarakom.
The ambiance of the Tharavadu restaurant kumarakom is exceptional and conventional. As the name reveals, it's a tharavadu for many dishes.
They have so many different segments like small huts for household, Ac rooms, Local seating, etc. The food was tasty, and they have some particular items such as Rice wine.
The menu of the Tharavadu family restaurant are Fish fry, Karimeen, Crab curry, Rabbit roast, Chicken curry, Duck curry, Beef roast, Pork roast, etc…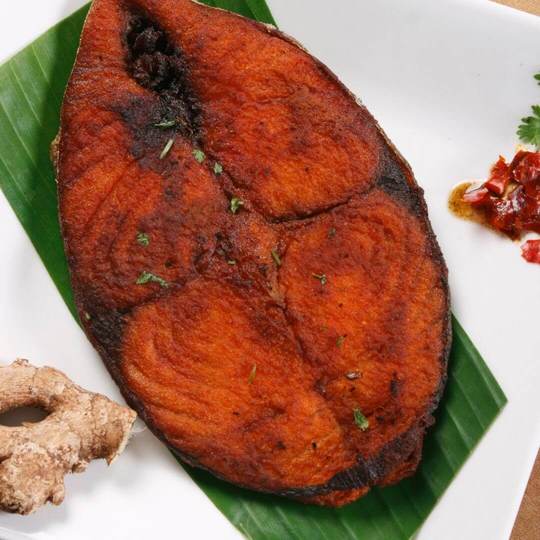 Have you ever gone into a restaurant and been perplexed as to which food you should order? And you will start asking your buddies to pick suitable one? The same thing happened here after seeing most of the Seafood of the restaurant.
Try their variety of meals, and it's not easy to dictate all as there are so many good options. Try out Karimeen pollichath and Prawns fry, and it is damn tasty.
Each dish of this restaurant carries its uniqueness. I'm disappointed with their service as they make so much delay in bringing food. And it provides good parking facilities.
Kayal View Restaurant And Bakery
Kayal view restaurant and bakery of Kumarakom is an excellent spot to taste some yummy Kerala local cuisines together with friends and loved ones.
They serve tasty food at a reasonable price. Their fish dishes are that much yummy.
Food was excellent, from Duck mappas, Soup, Appam to Karimeen roast. The fish items such as fried and curry were yummy. And beef curry is all worth trying.
The restaurant and the surroundings are neat and clean. They provide enough parking amenities. The restaurant staff is friendly, and their support is excellent.
The Kumarakom Kitchen
The Kumarakom kitchen is the greatest for homely meals and seafoods. The dishes of the restaurant have an exceptional unappealing taste.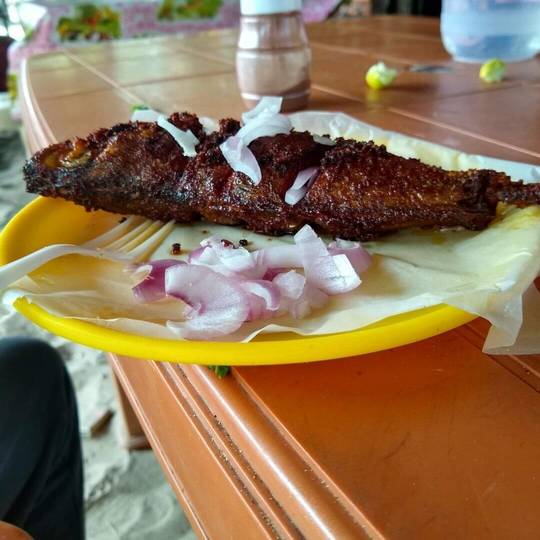 The menu of this Kumarakom kitchen is Seafood items along with other meat things. The quality and quantity of meals are suitable, and it is worth cash for some dishes like Seafood, Meals, Biryani, etc. Some of the dishes are too pricey.
Expect unpleasant experiences sometimes as the restaurant crowded at lunchtime. Well-behaved staff, along with the ambiance of this restaurant are pleasant. They provide good parking facilities.
Vembanad Sea Food Bar
Vembanad seafood bar offers the customers a gorgeous view of Vembanad lake.
The location of the restaurant is lovely, with savory food makes the day more graceful.
The delicious food of this restaurant are Prawn fry, Karimeen pollichathu, Shakes, Juices, Desserts, etc.
The menu of the restaurant is adequate. It's possible to explore authentic Kerala food here and taste the lip-smacking food by enjoying the view of Vembanad lake.
The staff is polite and well mannered, and the interiors of the restaurant are impressive.
Cruise N' Lake Restaurant
Cruise and lake restaurant provides a wonderful view of the Vembanad lake.
Enjoy the view sitting outside of this restaurant and also have your meal overlooking the exotic view of Vembanad lake.
This is also one of the best seafood restaurants in Kumarakom and it is worth for cash to flavor dishes such as Fish curry, Meals, Fish fry, are flavorful and tasty. It is possible to delight in every bite of those foods with veg or even non-veg items.
If you want to enjoy the view throughout the day, you may also rent rooms, explore the places, or explore delicious meals from the restaurant.
The only drawback of this restaurant is a little bit difficult getting reach there. If you're trying to find a ride through Vembanad lake, they can arrange it at more affordable prices.
Staffs are friendly, and the services of the restaurant are excellent.
Vayaloram Toddy Shop
Vayaloram toddy shop Chengalam is a lovely seafood restaurants in Kumarakom.
Taste delicious types of hot foods such as Varaal Curry, Karimeen fry, Beef fry, Spicy fish curry, Morash fry, Grape Toddy, Regular Toddy, and a lot more.
It supplies another space for a family to enjoy dining together in a comfortable atmosphere.
The ambiance of this shop is great but can be made better; however, the food over this is well worth trying.
Their services are excellent and the employees of this restaurant courteous.
Foodies, If you found any fantastic seafood restaurants in Kumarakom, do inform us.