Cherthala tells you exactly why Kerala is called 'God's Own Country' with temples, churches, and mosques, each more beautiful than the last. But there is more DELICIOUS in this place!
This list of restaurants in Cherthala will fulfil all your cravings with exquisite meals and appetizing drinks.
It is high time you take your FRIENDS, FAMILY, and your FOODIE SELF to these restaurants NOW!
Here is the list of the top 10 best restaurants in Cherthala.
Onion Restaurant Cherthala
Where? Near KSRTC Bustand in Kodathikavala, Cherthala
When? 8 am – 9 pm
Why? FOR YOUR BEST EVER FOOD EXPERIENCE
The restaurant is family-friendly. It serves delicious foods in AFFORDABLE PRICE.
The restaurant menu includes Biriyani, Kuzhimandi, Fried rice, Porotta, Beef curry and fry, Chicken curry, Fish curry, Al faham, Shawarma, Sweets, Snacks, and Ice creams.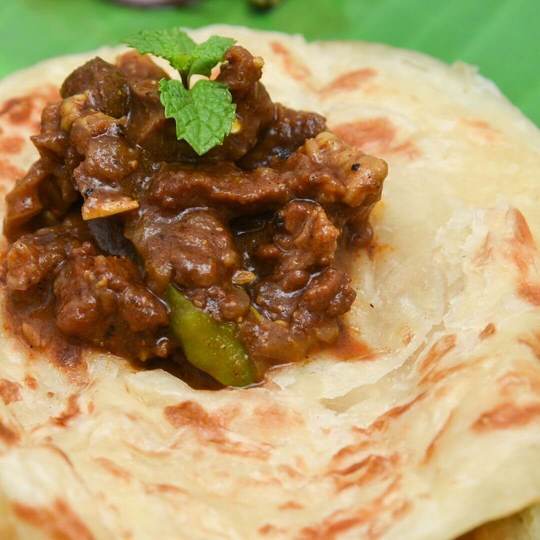 This place is worth it for those who like to try various VARIETIES in one go. Bakery and dry fruits are also available. YAY!
The restaurant ambience is decent enough. Not a 3-star level, but the food compensates for that.
The restaurant has separate seating arrangements for customers and family. The main attraction is that they provide special seating for K.S.R.T.C. staff as well.
If you are looking for VEG and NON-VEG food in one place, you will get it at Onion Restaurant.
The parking area of the restaurant is limited, and the environment is friendly. YOU CAN TAKE YOUR FAMILY THERE!
So, Onion Restaurant in Cherthala is worth a shot.
Apsara Hotel Cherthala
"Waste not a bit" – the Apsara Hotel wall says.
The restaurant is located at X-Ray Junction at Muttathiparambu in Cherthala.
Appam, Idiyappam, Fried rice, Egg curry, Kadala curry,Boneless chilli chicken, Vegetable curry (Already drooling over, right?) Every food item tastes heavenly and smells refreshing.
If you plan to visit here in the morning, their duck curry in the morning with appam is a must-try. They add some unique pepper, I believe. Egg curry is good enough too.
Are you planning to have your dinner out on the upcoming weekend?
Apsara Hotel is worth a dinner night!
Holidays are days at the Apsara hotel! They serve delicious stomach-friendly foods that suit my appetite well. My all-time favourite one is Masala Dosa is my favourite dish here. It reminds me of my grandmother's recipe, which makes this place even more precious for me.
The ambience of the hotel is average. The seating arrangement is attractive, reminding one of the railway platform seating. For foodies who come with their babies, they even offer a crib!
The hotel is a highway facing. Apsara Hotel keeps an extra eye for cleanliness and hygiene.
Staff of the restaurant are friendly. Started by an ex-serviceman, this hotel has maintained the same standards for the last few decades (W.O.W.!). It is one of the best restaurants in Cherthala town, loved by the locals and tourists alike.
The hotel is right beside the national highway and has a lot of space for parking.
It's good food, Good service, Clean and hygienic, Child friendly and varieties! Have you (yes, YOU) tried this place yet?
Huts Restaurant Cherthala
Huts is the top best hotel near the highway. Delicious meal. Great Service. Pocket-friendly. A wide variety of food items. Private hut for customers. What else would you need? Go for it!
The food is superior and delicious (obviously! Yeah! That's why we have it on the list). We have tried its Meals, biriyani, and varieties of fish items, and it was FINGER-LICKING GOOD!
This place is well-known for seafood. Do you have your vegetarian friends with you? Yes, you will be disappointed. There is a limited variety available for veg.
You may feel that the quantity is less than the price, but I guarantee you the quality (LIKE SERIOUSLY, GUYS!).
Moreover, the kitchen and their food preparations are visible to the customers (VOILA! DUDE, YOU CAN LITERALLY SEE YOUR FOOD GETTING PREPARED, AND YOU TRUST IT LIKE NEVER BEFORE)
The restaurant looks fancy and has different vibe other restaurants in Cherthala. The food is served in copper containers that might add a weird taste to all kinds of food.
The restaurant is usually not crowded, and it's easy to find from the national highway.
The place is neat and tidy. The staff is approachable and friendly. A/C and Non-A/C dining rooms are available as per the customers' choice.
Highway side restaurant with parking space for 6-8 cars available in front.
Indian Coffee House Cherthala
COFFEE LOVERS, CAN I NOT HAVE YOUR ATTENTION PLEASE?
Indian coffee house is located near K.S.R.T.C. Stand in Cherthala, It is famous for its 'Masala Dosa,' and it is excellent (NO OFFENSE)!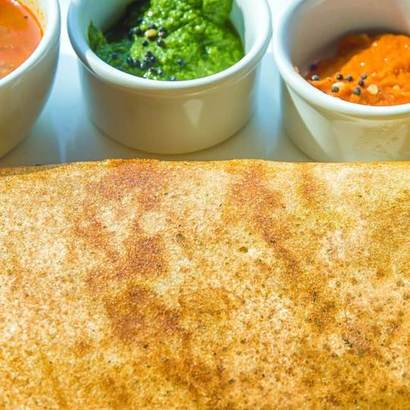 The Indian Coffee House is a great place to get your tummy complete with yummy food. Cutlet and Poori masala is my personal favourite here. Soda and juices are good here. And yeah, whenever we visit Indian coffee house, we don't leave without eating at least a Cutlet. Am I right?
They put a little too much carrots and Beetroots in Curries, so if you hate these veggies, order non-veg items.
The waiters here are dressed like the ones during regal times. They have a comfortable family room. The billing section is really fast. The hotel is clean and hygienic. Customer service is decent. Parking space might be insufficient.
Cafe Coffee Day Cherthala
Cafe Coffee Day is one of the famous restaurants in Cherthala located near Kunnumpurath in Cherthala, you can grab a quick bite on the way to Cochin, here at Cafe Coffee Day.
You may find it a little overpriced, but for a quick and warm bite, it's worth it! I really love their pizza varieties and cappuccinos. It can happen even because of your hangout spot with friends and maybe a beautiful spot for creating a family's memory! Who knows!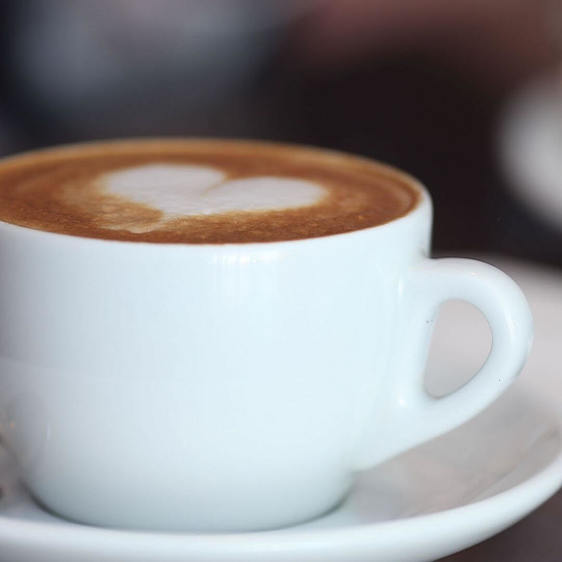 It's a tremendous 24×7 outlet that caters excellent choice of Coffee and snacks. Good ambience and adequate stock as per menu are available. Combo offers are available.
The staff is also friendly, and the restroom is hygienic but needs a little upkeep. Overall it's a highly recommended pit stop for families travelling between Cochin and Alleppey during late hours.
There's enough parking for cars. The restroom is clean. The store is well maintained, and service is fast may be due to less footfall.
Madhu Restaurant Cherthala
It's a very popular restaurant. Its dishes go viral on Instagram and Facebook, and it has even been visited by some celebs.
Madhu Seafood Restaurant is one of the best restaurants in Cherthala offers super yummy seafood! Suppose you are interested in having yummy and spicy seafood that will please your taste buds as well as suit your stomach. In that case, you must visit the hotel and thank us later.
After hearing the stories of the restaurant it all, I had very high expectations of this place, and guess what? I was not disappointed! The Prawns were amazing, and that alone made my day beautiful. Their Dosa is fresh and tasty, while the fish curry is finger-licious. They serve porotta, which I'm dying to try the next I will ever manage to go there.
The prices are reasonable. You may want to book a spot in advance or visit there when you are at Cherthala. Sometimes, the original restaurant space on the highway is not functional, and they operate at their home currently. It's near the highway and about 500M from the old place. Getting reach there is a bit tricky due to narrow roads.
Madhu Chettan, the restaurant chef, describes all the dishes one by one to you very nicely. You may not be lucky enough to get a seat. It's that busy. It's true that sometimes 'Looks can be deceptive! The place is small and looks a little shabby. But food? Try it and enjoy it!
The only issue is that there's only limited seating. Therefore at peak time, you may have to wait to get your turn. But the wait is worthwhile.
Cleanliness might be questionable. Parking is a serious issue here if there is a crowd.
Open Restaurant Cherthala
Don't think any less of Open Restaurant just because it's on No.6 on our list; it is the finest restaurants in Cherthala town (TRUST US). And here's how.
It's a family restaurant located at Cherthala Road, Near Court Junction in Kodathi Kavala, just bring your family along.
It serves the best beef biriyani in the town. I tried their beef fry and beef roast, and both were mouth-wateringly-delicious. The Indo-Chinese dishes like Chicken noodles, Chilly Chicken, Ginger Chicken, and Garlic chicken have definitely left an unforgettable flavour on your taste-buds.
They also offer a variety of signature dishes like Chicken Thoran. (I AM LITERALLY DROOLING OVER WHILE WRITING THIS)
Price and quantity seem fair and decent. My friends always manage to stop here during their trips just to have a bite or two. They love this place and you will too!
In the lockdown period, they started providing takeaways. Their packaging is neat and careful. The delivery is always on time. The staff is astonishingly dedicated and courteous. The place is not very spacious, but they help you arrange a seat. Billing and all other services are really commendable.
There may address parking space issues during the daytime. For dinner, one can easily find a parking space opposite the restaurant.
Overall, an excellent hub for YOU Foodies. It's ECONOMICAL, it SERVES BIG and DELIIIICIIIOUS!
Mariya Restaurant Cherthala
Must visit places for a true foodie!
Three reasons to eat here- DELICIOUS FOOD, DELICIOUS FOOD, and DELICIOUS FOOD!
Located near the police station in Pullattuvadakkeveli, This place serves hands down the best duck roast ever! It was a damn yummy and mouth-watering one.
Prawns fry and the karimeen pollichathu, so so yum! They serve in beautiful fancy plates. The kitchen is visible to the customers, so you can see on your own that your food is in the best hands.
The place looks ordinary with no expensive interiors. The staff is well behaved and warm. Their service is fast. They have a good, great variety of dishes. Parking space is available.
Himalaya Bakery Cherthala
Himalaya Bakery is there for you to offer tasty snacks that no other Restaurants in Cherthala can offer.
Are you travelling between Cherthala and Alappuzha? Then, just grab a cup of hot caramelized cappuccino at Himalaya Restaurant!
A hub for special snacks located at Cherthala Road in Kodathi Kavala, it is a great bakery offering varieties of Samosa, Puffs, cake/pastries, chips items like potato, and various tapioca chips, achappam, etc.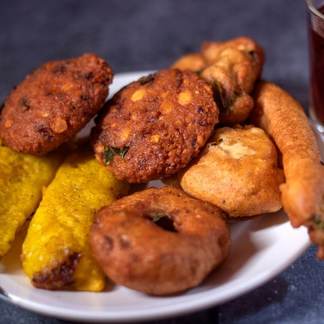 They make premium quality food items at their own bakery house. My friend is a regular customer, and it has never been served with any bad or even, let's say, below-average food here.
The ground floor looks great. The first floor is just like a typical tea shop. It's not very well-maintained – you may find a dusty table and chair. But the food, in the end, is worth a big try!
The staff is friendly and dedicated, making it a pleasant experience for you to go there and buy sweets from.
The parking space is so small that hardly two cars can be parked at a time.
Hotel Aryaas Cherthala
Located in Chakkarakulam, Aryas is a really great hit in the town for our vegetarian friends like you.
One of the best and easily accessible hotels, Aryas, is popular for its pocket-friendly delicious deals! Their Chilli Porotta and Ghee Roast bring people is actually something you can only have here (THEY DON'T MAKE IT LIKE THAT ANYWHERE IN THE WORLD!)
Great place to have food like Dosa, chapati, idli, etc. Moderately recommended for paneer, biriyani, and gobi dishes.
The place is clean and hygienic. The staff is friendly and cooperative. Food quality is decent. Rates are pocket-friendly.
A wide variety of food items are available. The place is usually crowded since it's popular amongst the locals.
Parking cars can be a problem since parking space is limited to 2-3 cars only.
With its numerous food delicacies, Cherthala is a foodie's dreamland in Kerala. Being a sincere foodie would suggest you, with all my heart and belly to visit each place on our list and have the food of your life! Each restaurant has dishes as unique as me and you. They serve you with their amazing yummy food to add to your little book of memories called 'Life.'
So, if you are roaming around Cherthala this weekend, get started exploring the restaurants in Cherthala on our list! Let's do it?