6 Best Restaurants in Kanhangad to visit in 2023
Written by Fathimath Ambrina Wednesday, December 21 2022
Food! Yes, we love food.  
We consume food not only to maintain life and growth  but in addition, it is an emotion.  
We have many favorites, and yes, we are picky over some. 
Having yummy and delicious food is a great source of pleasure and happiness. So yes, I'll share the 5 best restaurants in Kanhangad. 
Only the best….  
Kanhangad is a town located in the Kasaragod district of Kerala in India. 
Suppose you are traveling through Kasaragod and happen to be in Kanhangad. In that case, there are many options for places to eat, with many traditional healthy yummy dishes and a wide variety of non-Indian dishes available.
Best 6 Restaurants in Kanhangad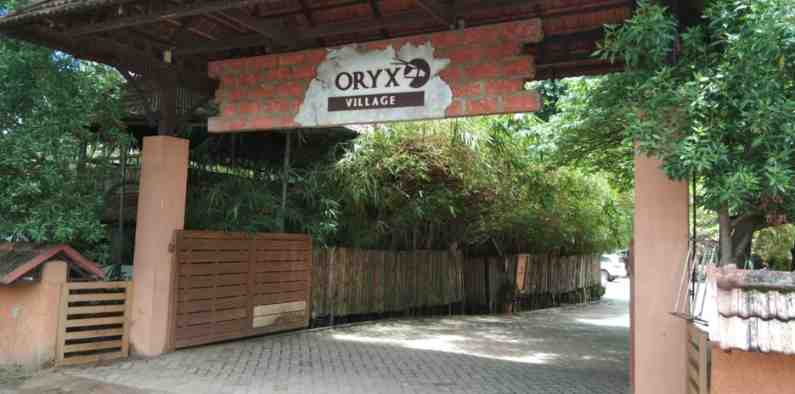 Malabar's largest multi-cuisine restaurant. 
One of the top restaurants in Kanhangad.
It is one of the best non veg restaurant in Kanhangad
It is located near Kanhangad south junction main road Kanhangad. 
It's been winning hearts in the city within a short period since its launch. The restaurant opens from 11:30 am to 11:30 pm. 
Oryx has a great ambiance and verities of dishes to try.
oryx provide us with multiple cuisines like Chinese, South Indian, North  
Indian, Arabic, Continental, Italian… So much to try on, and it is worth trying.  
Non-veg thali,cheenavala biryani, and meals with fish curry are must-tries.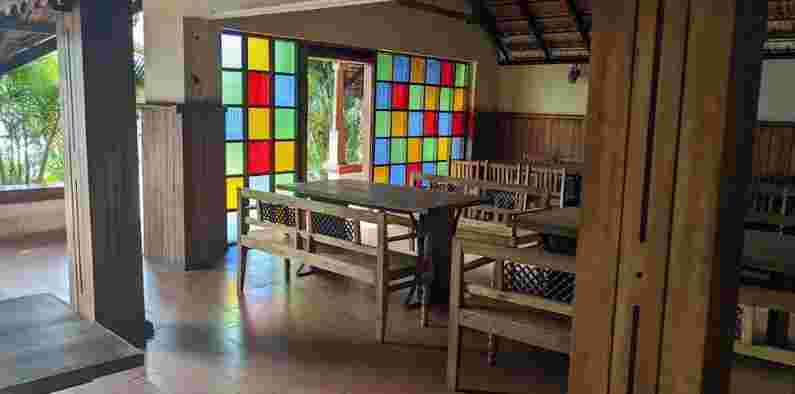 Image Credits: Prathik Uthappa
One of the coziest Kanhangad restaurants with a pleasant environment and a perfect restaurant to dine with your closest ones. 
It is located in Opp.Juma Masjid,south chithari,Kanhangad,Kasaragod. 
They provide us with Indian, Chinese, Asian and Arabic cuisines with a price range of ₹500-₹1200. Opens from 11:30 am to 11:30 pm. 
Porotta and Beef varattiyadhu, mutton biryani, naan and Alfahm are must-tries. The staffs are polite and treat the customers well.
Image Credits: Mohammed Ashiq
For vegetarians, Ganesh bhavan is a must-try. It's the oldest surviving vegetarian restaurant in Kanhangad. 
Located near Kotacherry circle, Kanhangad. 
They serve tasty food at a reasonable price. The place is always busy, and waiting is worthwhile. 
Opens from 7:30 am-12:30 pm. 
Not a big posh hotel, but it is a safe place to eat. Parking is not available; better to place anywhere and go by Auto. 
They serve idli, vada,puttu, masala dosa… Golibajji and tea are a great combo and a must-try.
Ganesh bhavan is #3 of 50 restaurants in Kanhangad. 
Image Credits: Karthik Kesar
 Best friend for vegetarians,
Pancharatna, is a must-try for vegetarians as it is one of the classy and pure vegetarian hotels in Kanhangad.  
Located in hosdurg, Kanhangad, in the Kasaragod district. 
Opens from 7:00 am-10:00 pm. 
Rated #3 of 7 restaurants in Kanhangad. 
Neat and good ambiance with mind-blowing food. 
Dosa, puttu Kadala, pazhampori, mangalore buns… Ghee roast dosa is a must-try. 
They also provide delicious North Indian street foods such as masala puri, Pani puri,bhel puri, etc. 
Iceberg Kanhangad is one of the best restaurants in Kasaragod that will melt you with their yummy ice creams, snacks, juices, and shakes.
I visited this restaurant with my pals and tasted a wide variety of ice-creams and extremely flavorful snacks.
iceberg kanhangad menu such as Ice-creams, Vanilla, Strawberry, Tender Coconut, Chocolate, Spanish De Light, Pista, and Butterscotch are the primary attraction of this restaurant.
Iceberg Kanhangad is best restaurants in Kasaragod includes a distinctive vibe because they focus on their interior of the restaurant that could provide you a serene and joyous ambiance and atmosphere.
It's the best place to make you happy, like eating an ice cream. Perfect spot for families and couples who want to spend their weekend together with having chilled ice-creams.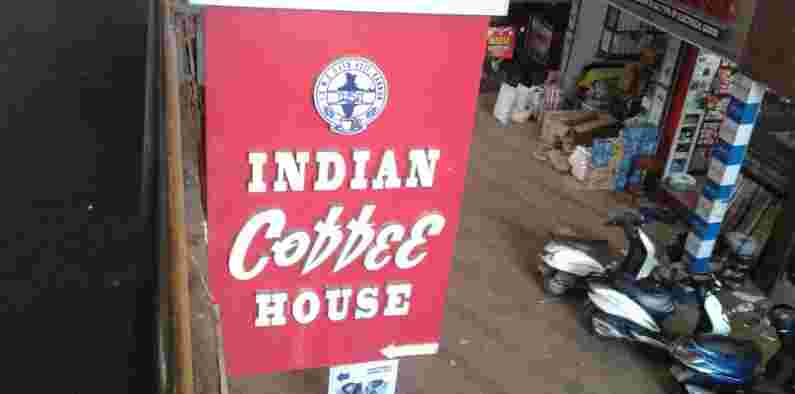 Image Credits: Rahul Koppal
Indian coffee house is one of Kerala's top and most famous restaurant chains. 
Located near opposite bustand, Kanhangad-kadappuram road, Nayabazar Rd Kanhangad. Opens from 8:00 am-10:00 pm. 
Indian coffee house rated no 1 among Kanhangad coffee houses. 
They provide good quality and proper traditional food. 
Gopi Manjuri, paneer butter masala, veg meals, masala dosa, etc  
Veg cutlet is best and is one of the must-try.
So hope you all found this helpful, and I'm glad to share Restaurants in Kanhangad with you all. Please visit the above places and have a great time munching your favorite foods.
If you're planning to visit Kasargod, read up on restaurants in Kasargod first!
My kerala food is a great resource for restaurant reviews – we'll keep you updated on the latest and greatest food trends so you can make the most of your trip.