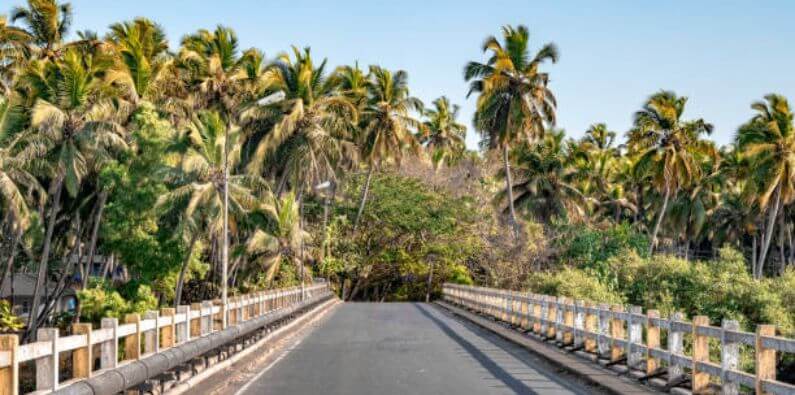 7 Best Restaurants in Iritty
Written by Zurura Thazneem Friday September 08 2022
Iritty is a beautiful hillside town located in north Malabar, Kerala. The city has stunning scenery, including unique rivers, streams, green hills and valleys. The three main rivers of Iritty are the Bavali river, Aralam river, and Barapuzha. 
Iritty, also known as The Coorg Valley, is one of the fastest-growing towns in Kerala. It is located 19.5 km from Kannur International Airport and is one of five taluks in the Kannur district. Iritty is a significant town between Coorg and Kannur international airport -Mattanur.
The Iritty river is a popular tourist destination for its picturesque views. Visitors can find several riverside tourist homes to stay in and explore the best restaurants in Iritty that serve delicious food.
Best Restaurants in Iritty
1. Thoufeek Restaurant Iritty
I found this little place in Iritty on the way from Coorg to Kannur Airport. I wasn't sure about it at first, but then I read some reviews saying that it was one of the iconic landmarks of the town for over 20 years. 
The legacy was mentioned on the signage as well. It's a small restaurant that serves Kerala cuisine on a limited menu. The service was quick, the cost was rather economical, and the taste was really good.One of the best restaurants in Iritty town, it offers a variety of tasty biriyani and other non-veg dishes.
Lunch is served here and the service is quick and efficient. The ambience is neat and clean, with well-kept toilets and friendly staff. It can be a little difficult to spot from the main road, but once you find it, you'll be glad you did! They have a great selection of cool drinks, snacks, and juices available.
Service options: Dine-in · Drive-through · No-contact delivery
Address: Iritty, Kerala 670703
2. Thava Restaurant Iritty
This is one of the best family restaurants in Iritty town, it is a great spot for Indian, Chinese, and North Indian food. They have both vegetarian and non-vegetarian options, plus some great Kuzhi manthi and chicken dishes. 
The parking is good and the atmosphere is clean and friendly. The staff are very polite and the food is always fresh and hot. If you're ever in Iritty, this is the best place to eat!
The only hotel in Iritty provides a majlis facility to eat.
I had the chance to visit both the MVK restaurant and the Thava restaurant. I enjoyed MVK's biryani more because it had more flavour and was more filling.
Service options: Dine-in · Takeaway · No-contact delivery
Located in: Thavackal Complex
Address: XMPG+4J7, Iritty, Kerala 670703
3. Raras Restaurant Iritty
Raras is one of the famous hotels in Iritty, restaurant has a great vibe- unique! The natural finish of laterite stone is interesting and the building reminds me of traditional Kerala architecture. It's a great place for families or individuals because the ambience is so nice and the food is great.
The owner has excellent taste in art–there are paintings all over the walls and the lighting is exquisite. It feels like I'm in a vintage Kerala home. The music playing in the background is also really good.
 The food here could use some work – it's nothing special. The quantity could be improved, and the taste needs work. The falooda was not good at all. The biriyani wasn't great given the price. However, the al faham was very tasty. Good serving size, though. And the staff are well behaved.
 Another issue is that the washing area and toilet could be cleaner. The wetness wasn't an issue in the toilet, but it could stand to be cleaner overall. 
Service options: Dine-in · Drive-through · No-contact delivery
Address: Thalassery – Coorg Highway, Keezhur, Iritty, Kerala 670703
4. Cee Yem Cool & Arabian Food
Even if someone comes and goes, the CM's base will remain the same. The storehouse of Arabic food for the common man in Iritty is always open! For me, the taste has been inseparable for ten or twelve years.
One of the best restaurants in Iritty to visit not for the ambience but the food is CM. You'll never forget the finger-licking Arabian dishes with a pinch of Malabar. That's guaranteed!
The shop gets crowded in the evenings due to the higher number of orders. Shawarma is famous here and the food is very tasty. We often visit with friends and have always had great service from the staff. Love it and recommend it to others!
If you're ever in Iritty and looking for a delicious juice or shake, make sure to check out this top restaurant in Iritty! You might get hooked on the unique flavours they offer.
Service options: Dine-in · Takeaway · Delivery
Address: XMRG+5FH, Iritty, Kerala 670703
5. Zaithoon Arabian Restaurant
 One of the best restaurants in Iritty, if you want to try some of the best Arabian food in Kannur, Thalassery, and Iritty, then you should visit this restaurant.
 The chicken mandi is particularly delicious and authentic, and I was pleased that it wasn't spoiled with too many spices. It's clear that the chefs here know how to cook Mandi without overdoing it with ingredients, and the salad was also fresh and tasty. This is the best mandi in the area and a great restaurant to come to with your family. You can sit and enjoy the food in a very well-arranged and peaceful atmosphere.
It is a bit more expensive than some other restaurants in the area, but it is still reasonably priced considering other factors such as space and delicious food.
Shawarma is a great dish to try while you're at this restaurant. I thought that the Turkish shawarma was very good, but I tried the Mexican, Arabian, and normal shawarmas as well. out of all of them, I thought that the Mexican shawarma was a bit too sweet for my taste.
 In terms of value, this restaurant is great because you get good quality and quantity of food for what you pay.
Service options: Dine-in · Drive-through · No-contact delivery
Located in: Tienda TVS dealer
Address: Keezhur Kunnu, Punnad, Kerala 670703
The only veg restaurant in Iritty, they serve authentic and delicious Kerala meals. I was very satisfied. The location is a little difficult to find as it is inside the complex. I would recommend visiting if you are a vegetarian and enjoy Kerala food.
 I found this veg restaurant in Iritty after searching online. The meal was very tasty and had authentic Kerala flavours. Payasa is their special dish (a sweet). I would recommend this place to any hardcore vegetarians who happen to be in the area, as it is the only vegetarian hotel in Iritty.
If you're looking for a great vegetarian restaurant in Iritty, look no further than Sabarimala! They have a wide variety of delicious food options, and you can be sure that everything is 100% vegetarian. Plus, they don't use any eggs in their porottas, so it's perfect for those with egg allergies. All the locals love it, and if you're visiting Iritty, you should check it out!
Service options: Dine-in · Takeaway
Address: XMRG+8F9, Iritty, Kerala 670703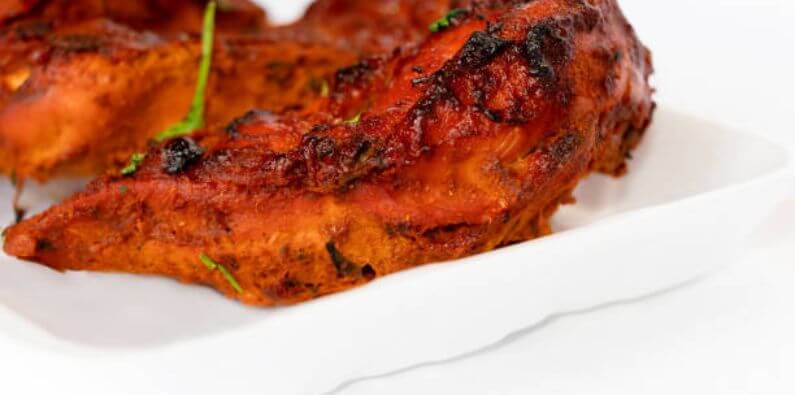 7. Eyot Restaurant Iritty
If you're ever in Iritty and looking for a great place to eat, make sure to check out this restaurant! They have amazing food, it's always air-conditioned, and the staff provide great service. Not to mention, the interior is spacious and the atmosphere is perfect. The only downside is that it can be difficult to find since it's not right on the main road, but it's worth seeking out!
This is one of the best biriyani restaurants in Iritty. This hotel has a restaurant that serves delicious food at a low price. It also has rooms for functions like marriages and an auditorium. This hotel is a great place for a function or event.
Service options: Dine-in · Takeaway · Delivery
Address: M2H Arcade, Iritty-Ullikkal-Mattara Road, Payancheri, Thalassery – Coorg Hwy, Payancheri Mukku, Iritty, Kerala 670703
There's plenty to do after a delicious meal at restaurants in Iritty. One major tourist attraction is Pazhassi Dam. Named after the legendary Kerala warrior Pazhassi Raja, the dam is located near his birthplace. The dam and its surroundings are so beautiful that you may not want to leave!
The Pazhassi dam is a favourite stopover for people of all ages because it is the only reservoir with gardens in the entire district. The dam is also a great place to go boating, and the Kannur District Tourism Promotion Council offers organized boating facilities.
If you're looking for a great place to see some wildlife, the Aralam Wildlife Sanctuary is worth a visit. It's only 8 kilometres from Iritty, and you can easily access many of the popular tourist spots in Wayland from there. The sanctuary is home to a variety of animals and plants, so it's sure to be a fun and educational experience for everyone.
If you're looking for more restaurant reviews, mykeralafood is the place to be. We'll keep you updated on the latest and greatest food trends, so you can always be in the know.